Artists of Allen: Jorge Blanco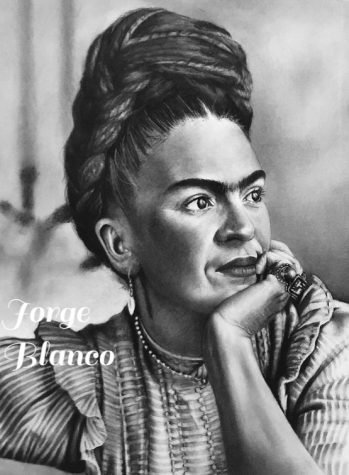 Q: Who/What inspires your drawings?
A: It may be either family or different artists, singers, rappers that I listen to, also painters, social media influencers and just people doing positive things. Right now I am really inspired by Jaden Smith; he is doing really cool things for the planet. He's trying to [conserve] water. Bad Bunny is a Latin rapper that is really passionate about what he does and that is why I like him. 
Q: How did you get into this type of art style? 
A: I usually just started with graphite and then I started learning more techniques. My teachers inspired me to use different material like charcoal, and then I started using colors and basic paints. I take graphic design, digital art, and painting at Allen High School.
Q: Is there a message you want your art to convey? 
A: I am just trying to inspire people. The people that inspired me, I want to transmit that message to the viewer. I just want to be able to see my drawings and be like "wow that's really cool." That inspires me to do something and transmit a positive emotion. 
Q: How long does each piece take you to create? 
A: Usually it takes me from 2-3 days to months because I don't work on them a lot.  If I'm in the mood to do it and really positive about it, it takes me less than a week. 
Q: Do you have any tips for aspiring artists? 
A: I would say to just try out everything. That's how I started, that's how I work with my art. That's how I got better at it. Don't stop trying; push yourself into becoming better. 
Q: What's your favorite drawing you've done so far, and why? 
A: I've done drawings of Frida Kahlo, a Mexican artist. I really like those and I think those are my favorites. I love Frida Kahlo, she's great. I think those were my first drawings.
Q: Does your art represent who you are as a person? 
A: I don't think it represents me that much. Since it's more of my style because I think I have a different style than most. I just really try to show different things. Not just myself; just my art style is different. 
Q: What do you see yourself doing with your art skills in the future? 
A: My dream is to do big drawings and sell them. I really want to become an art professor, teaching college or high school, to be honest. I just like teaching and I want to share my talents with other people and just keep creating.
Q: Any last words? 
A:  Don't stop creating, just do what you love and if you believe in something then go for it!
Check out more of Jorge's art at his website: https://amiribb.wixsite.com/myart
About the Contributor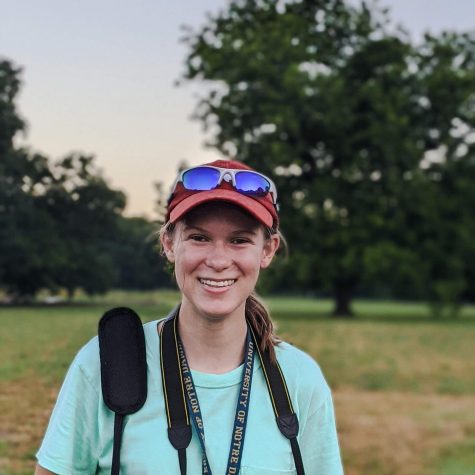 Meghan Holloran, News & Commentary Editor
Senior Meghan Holloran loves music and anything Lorde. She enjoys playing video games in her spare time and taking photos. She is a member of UNICEF and...