The House with a Clock in Its Walls Review: A Supernatural Adventure
 I didn't know what to expect from 'The House with a Clock in Its Walls,' but I was delightfully surprised with the 1950's horror-esque movie. The movie features a great cast of compelling actors that fit their roles perfectly, and Jack Black's vital comic relief turns the film into a lighthearted, supernatural adventure full of odd quirks.
"The House with a Clock in Its Walls" is based on the 1973 novel by John Bellairs, and directed by Eli Roth, known for R-rated horror films like "Cabin Fever." The movie starts off solemnly as Lewis Barnavelt (Owen Vaccaro) loses his parents in a terrible car crash and is sent to live with his warlock Uncle Jonathan, (Jack Black) who teaches Lewis the art of magic. Lewis then meets Florence Zimmerman, (Cate Blanchett) Jonathan's next-door neighbor and close friend, and Tarby Corrigan — the admired class president who helps Lewis handle a few bullies at his new school only to manipulate him into doing something dangerous. As a result, Lewis becomes entangled in a desperate search with his uncle and Florence to find a mysterious clock in Jonathan's house in order to save their town. 
Unfortunately, the story did not live up to my expectations. There are a plethora of plot holes. The film shares very few details on Jonathan or Florence, much less the origin of their magic, and provides very little insight into Lewis' backstory.  Only Florence and Lewis develop as the film progresses and we see who they are as people and what influences their decisions. Jonathan's growth is non-existent; his character is only saved by his smart remarks. The lack of background information and character development leads to a shallow, poorly developed plot. 
Themes such as teamwork, perseverance, and family are portrayed throughout the movie in a positive light.  The message of facing what scares you the most is evident in Lewis when he takes on evil with strength and determination. As the movie progresses, Lewis changes from a shy and awkward kid— into a strong and confident boy. As for the topic of family, Florence helps Lewis realize that there are other types of families than just a biological mother and father. 
Perfect for anyone wanting to escape for a few hours of good comedy and a jump scare or two, I would give Roth's hysterical take on 'The House with a Clock in Its Walls' a B minus.
About the Writer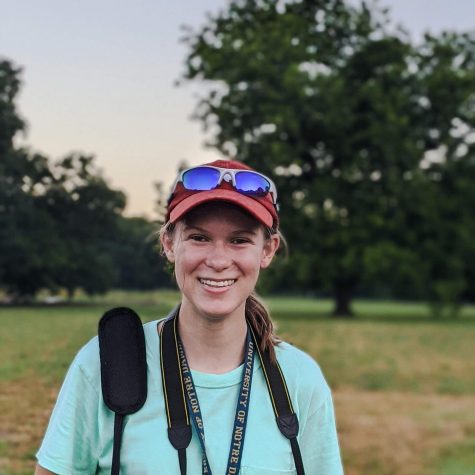 Meghan Holloran, News & Commentary Editor
Senior Meghan Holloran loves music and anything Lorde. She enjoys playing video games in her spare time and taking photos. She is a member of UNICEF and...