"Shazam!" Review: the DCEU finally shows its fun side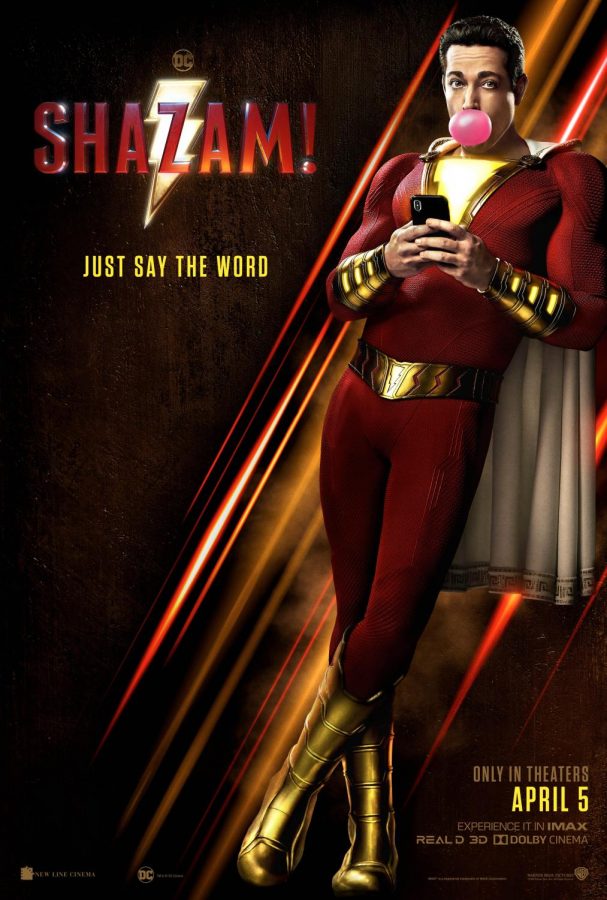 In a cinematic universe where dark, brooding and angsty seem to be the go-to, 2018's "Aquaman" was the first glimpse of light in the DC Extended Universe's six-year history. Where "Aquaman" marked the initial shift away from a too-serious sphere where even Batman and Superman turn against each other, "Shazam!" turns that small glimmer into a supernova of optimism and heart. With its childlike wonder and mood-lightening one-liners, "Shazam!" is pure, old-fashioned superhero fun and pivotal not only for DC but for the entire comic-book film genre.
This light largely comes from the titular character's teenage alter-ego. The film centers on Billy Batson (Asher Angel), a 14-year-old orphan and nomad, trying to find the mother that abandoned him while avoiding the foster care system. Shortly after being placed under the care of the Vazquez family, Billy gets into a fight trying to defend one of their five foster children, Freddy (Jack Dylan Grazer), and narrowly manages to escape the bullies by jumping on the subway. There, he is transported to the lair of a wizard (Djimon Hounsou), who chooses Billy to be the next champion and defender against the monstrous Seven Deadly Sins being kept at bay there.
Granted with the ability to transform into an adult superhero (Zachary Levi) by saying the wizard's name, Shazam, Billy returns to the Vasquez's to get the help of Batman and Superman enthusiast Freddy. Seemingly too good to be true and with little in the way of direction, the two test out Billy's powers, becoming social media sensations and stopping a few unnoteworthy bad guys. However, their fun doesn't last for long; Dr. Thaddeus Sivana (Mark Strong), a resentful man that the wizard deemed unworthy to take on the Shazam mantle as a child, finds the wizard's lair, releases the Seven Deadly Sins into the world and makes it his mission to take Billy's powers.
Though the film's Big Bad seems rather grim as the literal embodiment of sin, even he has a few humorous sequences, and the film's humor is where its strengths lie. Levi and Grazer are a comedic force, and their test runs of everything from invisibility to flight are just as hilarious as one would expect. The duo plays off of each other effortlessly, and Levi's wide-eyed performance is entirely believable next to Grazer's Freddy, a feat in and of itself. As he finds out just what his new superhero body can do, Levi is able to capture Billy's wonder in not only his facial expressions but in his teenage mannerisms and speech as well.
While Levi's seemingly-flawless execution is definitely a highlight of the film, the supporting cast shines all on their own. The Vasquez family each have their moments, either emotional or comedic, that are essential to the film's appeal and plot development. With so many family members, it would've been easy for several of them to fade into the background, but "Shazam!" deftly puts each character on a level playing field — not common in the DCEU, which usually develops one character far more than the others.
Family is at the forefront, an element often overlooked in superhero films, and this essentially is what puts "Shazam!" over the rest of its categoric counterparts. The innocence, lightheartedness and goodness that superheroes represent has been mostly absent in the last several years, but slowly making a return as of late. "Shazam!" doesn't just hint at levity with occasional light-hearted undertones: it basks in it and embraces both the emotional and comedic moments. If there was any lingering doubt that the DCEU was going to keep falling victim to its incapability of giving its heroes heart, "Shazam!" firmly establishes that this is not the case. Steering its cinematic universe away from monotonous darkness and towards light, "Shazam!" deserves an A plus.
About the Writer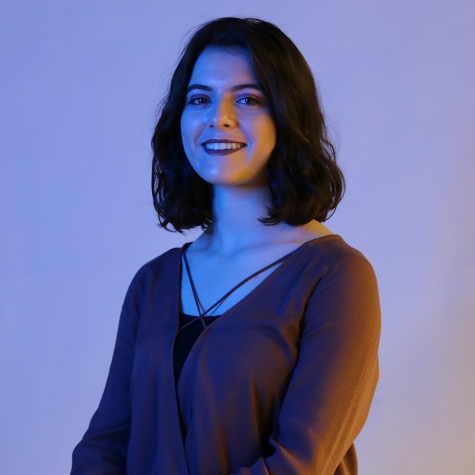 Morgan Pryor, Commentary Editor
Senior Morgan Pryor is a film enthusiast, visual artist and regular Comic-Con attendee. She plans on going to college to study studio art and journalism.