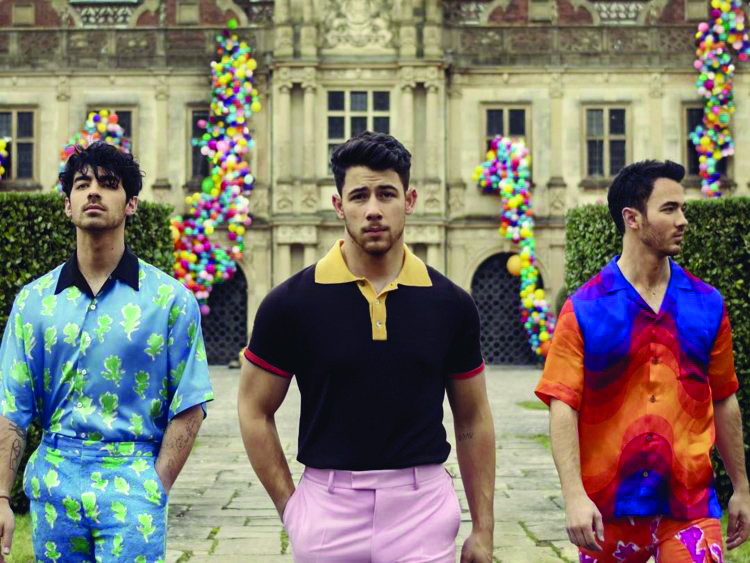 After almost six years of separation, the once-teenage band of siblings, Jonas Brothers, has reunited to release a new single: "Sucker." It retains the catchiness of their earlier songs with a new maturity that, understandably, wasn't present before.
In the Ryan Tedder-produced single, "Sucker," Nick has taken on the role as the frontman, a position that was once Joe's back in the day. Nick's vocals, in fact, are the most audible throughout the entire song, save the pre-chorus which is Joe's part. That leaves Kevin, who is resigned to guitar-playing and whistling. Nevertheless, "Sucker" is a great comeback song that manages to showcase Nick and Joe's vocals, which when compared to Jonas Brothers' older songs, have greatly improved over their hiatus.
Perhaps the most entertaining part of the song is the music video that accompanies it, which features the brothers along with their significant others. The video is shot in an English palace, where the couples frolic around and display the intense obsession and longing evident in the track's lyrics.
Of course, while the song is catchy, it is very one-note and monotonous in a way, with little variation in the lyrics. However, that didn't make me enjoy the song any less. If anything, it leaves me curious to see what other music is coming in Jonas Brothers' future.
This upbeat single is a great teaser for the awesomeness that is likely to arise in Jonas Brothers' musical endeavors and marks a new grown-up era for the group, which is why it is deserving of an A-. All in all, the song and its eager reception on social media proves that there are many people who are still a "Sucker" for the former teenage idols.