Trying for the score
Boys rugby team prepare for another great run this year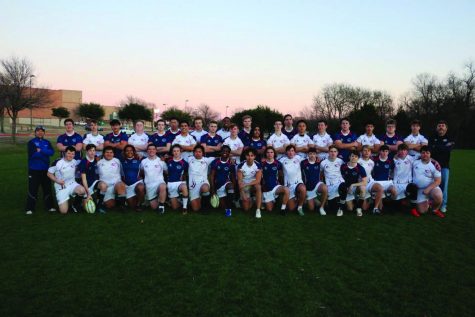 The Rugby team opens up their season on February 1 against Austin Westlake High School at Westlake.
"My expectations for Westlake are that we put together what we have been learning in the off season and use it to win against west lake," Junior Mason Barham said.
The rugby team is coming off a 7-2 record getting knocked out by the Dallas Quinn's in the first round of the playoffs in 2018.  
"This season we have a lot of athletic ability with a mix of seasoned Rugby players," Junior Cole Anderson said. "I believe that this season will be a good season that is a lot of fun with some good competition."
According to Senior Collin Lagat, the rugby team this year has less experience than teams in the past.
"Compared to previous Allen teams, I'd say we lack rugby experience as most of our players are new to the sport,"  Lagat said. "We have athletes but game experience is the only thing that really improves a player. High school club is a lot different than some of the travel teams I play on. I like doing both because I learn a lot from these other teams and can bring it back and use it to help our club improve."
Not all of the players have been playing rugby their wholes lives, some of them have been playing other sports and stumbled upon rugby.
"I came out to rugby practice my freshman year and played for about the rest of the  season, but left to pursue football," Lagat said. "Sophomore year I got injured in football and [I] had surgery after only playing in one preseason rugby game. I came out junior year a little before winter break and have been taking rugby seriously ever since then when I made varsity."
With rugby being a big contact sport, there can be a lot of comparisons to football, but in reality this is far from the case.
"In all actuality, rugby is more like soccer or maybe basketball from a strategic standpoint," Lagat said. "The only major comparison to football is the physicality, and rugby is a lot more physical than football."
The rugby team opens up the season traveling to Austin Westlake on February 2.
"Westlake is a serious club; I'm expecting them to come at us with a lot," Lagat said. "I'm interested to see how a lot of these guys who've never seen an actual game before respond to the high demands of sports."
With a lot of the rugby players traveling across the country to play rugby over the summer, they have had a lot of chances to meet other players and to learn from what they know and apply it to their own game.
"One of my favorite moments playing rugby was my experience with the Texas High Performance Team over the summer," Anderson said.  "We went to Colorado and competed in a tournament against selected sides from different states such as Arizona and Wisconsin. We ended [up] winning the tournament with both our U17 and U19 sides and we were later ranked the overall top U17 team in the nation."
Barham feels rugby is a sport about becoming closer with your teammates and building up the team chemistry.
"My favorite moments in rugby are right before a game when everyone is together and hyping each other up and coming together as a team before the game," Barham said.
The captain for the rugby team is Lagat, who will be entering his final season for the rugby team this year.
"I'll miss my teammates and coaches," Lagat said. "I'm really excited and I feel they've prepared me well to compete in college this fall."
With the season approaching fast, members of the rugby team said they aren't  just looking to do good this year, they are looking to go all of the way.
"I expect our team this year to buckle down and focus as our season begins in a week," Lagat said. "It takes an army and I really would love to pursue a championship."
About the Contributor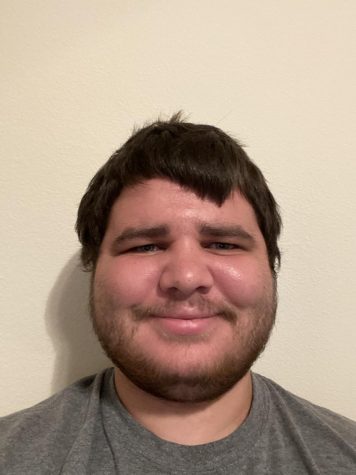 Nicholas Chamness, Sports editor
Nicholas is a big fan of the Chicago Bears, Bulls, and Cubs. He likes to play basketball with his friends and also likes to play video games