German Club takes victory at Winterfest regionals
Jasper High School was decked with extravagant German decor. Bands of students in traditional folkwear traveled the halls. Sounds of poetry being read in German and the smell of authentic food filled the atmosphere. The clock hadn't struck 9 a.m. yet, but that didn't change a thing. The anticipation from the students, teachers, and volunteers was promising, the 40th annual Winterfest hadn't even started yet.
    Originally founded in 1972, Winterfest is the qualifying contest before the Texas State German Contest along with two others (Houstonfest and Sprachfest) in the surrounding areas. Students who enter can compete in a variety of German-based art, culinary, dance and academic contests. The wide spectrum of available events draws more people to Winterfest every year.
    "During my first year here, we only took a handful of students," German teacher Shelby Cleveland said. "It was less than ten or twelve. This year, we took about 56. Winterfest has grown immensely in popularity as well as in the amount of awards being earned."
    One of the many students participating in the regional contest this year was sophomore Hunter Harmond, who ended up qualifying for state for his group's T-shirt design.
    "I first heard about Winterfest through German class," Harmond said. "I thought it would be a great way to meet new people and learn more about the culture than just the language in general."
    Harmond was just one of the six state qualifiers for the Arts category. There were three for the Declamation, five for Music and 15 for academic tests.
    "Last year we won overall first, without ever being on the board before, and that was really exciting," Cleveland said. "This year we continued that and won first overall and first in Culture."
    While a positive end result is arguably the best part of the winning process, taking on a new project can bring new friendships as well as ways to manage the extra work.
    "My favorite part of the competition are the friendships that I've been able to maintain and strengthen while working on an original model outside of school," junior Abigail Frank said. "It has also given me extracurricular activities that I can complete [in], so that I am not completely focused on schoolwork."
    Cleveland said Winterfest isn't just about trying to win, however. The entire experience is based on growing and being to express oneself in new ways all while learning a new culture and language.
    "I think that's one of the most inspiring parts of Winterfest," Cleveland said. "It's being able to see students flourish in categories that I never knew they were good at."
About the Writer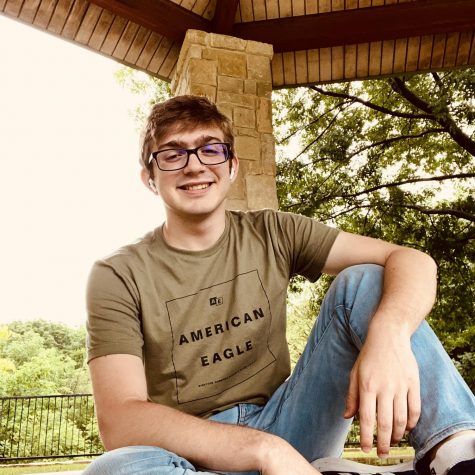 Alessio Haro, Editor-in-Chief
Co editor-in-Chief Alessio Haro enjoys creating comics and taking long walks in his free time. He is unsure what he wants to do in college, but he plans...