Taking Care of Business
A closer look into Allen's DECA chapter
Every year, Allen DECA students travel around the state, even the country, to put their business knowledge to the test. Donning professional attire, they run through their presentations and wait nervously in a large room, surrounded by students from other DECA chapters — their competition. A judge calls for their event, and they ready themselves to demonstrate a whole year's worth of hard work and preparation.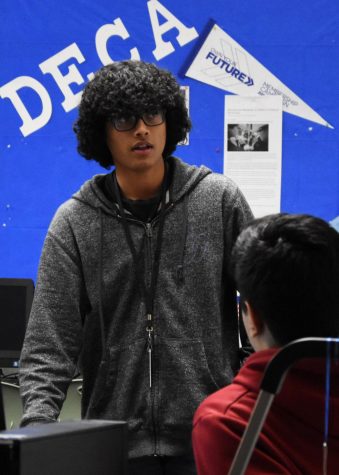 Allen's DECA chapter is one of 3,500 participating high schools around the globe. Since the organization's establishment in 1946, DECA has maintained its goal of equipping future entrepreneurs with the skills necessary to pursue careers in marketing, finance, hospitality and management through activities and competitions, at both the high school and college level.
"The main objective of DECA is to teach what a real world business environment looks like," senior and DECA president Sahil Patel said. "[It teaches] how you should be acting in a professional manner."
Over the course of the school year, Allen's DECA students practice for competitions at the district, state and international level. Every Tuesday and Wednesday, they hold competition preps where members can take a mock exam, rehearse a role play and, if in a written event, review and go through their steps about how they would present it.
"I think it [takes] a lot of passion because you're competing," junior and vice president of marketing Nicholas Silva said. "We have to sell ourselves because when we're competing, we're talking to judges, and we have to be out there and establish a credibility in what we're saying, in terms of the business scenarios we're given."
DECA events are not limited to one kind of category. Just last year, while Silva competed in a single roleplay in restaurant and food service management, Patel took part in a team roleplay  regarding buying and merchandising. Students are able to explore anything from marketing to accounting, business management to finances, according to Patel.
"The most challenging part of DECA would probably be the actual competition part," Patel said. "Last year, I was in a roleplay event so the hardest part would actually be being in that area and getting started with the event. The toughest part is getting over your nerves in front of the judge and just getting comfortable."
Not only is DECA an opportunity for students to present their knowledge in front of judges, but it also gives them a chance to meet and interact with business-oriented students from other chapters from around the region and participating countries — such as Canada, China and Germany — to name a few.
"You're meeting a lot of new people," Silva said. "At the district level [of competition], you'll meet people in the district which is relatively small compared to internationals, where you meet people from different countries, and you compete against these people. You kind of get an insight into how the different chapters are for DECA."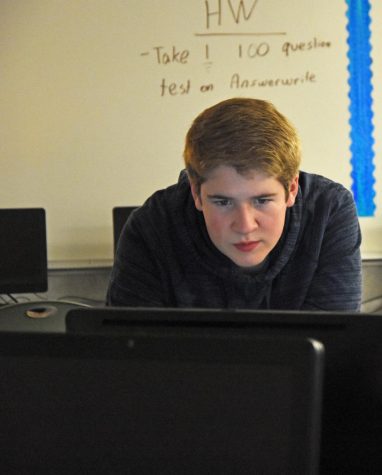 Despite competition preparation being a major aspect of DECA's activities, they also run school and community-wide service projects. In October, students held a "Spooks and Sandwiches" event, where they made peanut butter and jelly sandwiches for homeless shelters. Just several days later, DECA ran a food drive for the first half of November to gather donations for the Allen Community Outreach.
"We do a variety of community service projects," Silva said. "[We are having a] coat drive also. We pick up coats, old coats, and we donate them to homeless shelters."
The organization's ultimate goal, on top of preparing students for competition and running service projects, is to introduce students to all aspects of the world of business, according to Patel. Providing students with the knowledge to succeed, whether that be anything from how to dress properly to how to approach situations, DECA sets up students for future careers in a variety of fields.
"DECA will teach you how to act professionally in front of someone with higher authority," Patel said. "It's just a great learning experience, and I encourage everyone to be a part of it."
About the Contributor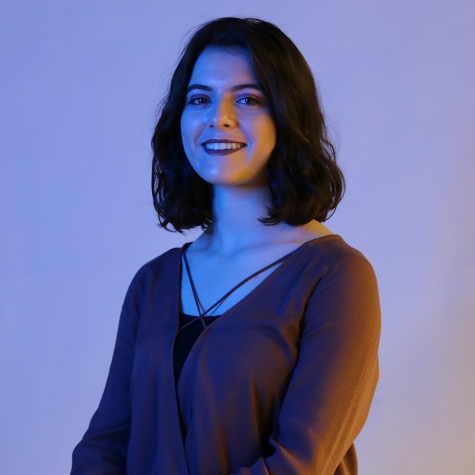 Morgan Pryor, Commentary Editor
Senior Morgan Pryor is a film enthusiast, visual artist and regular Comic-Con attendee. She plans on going to college to study studio art and journalism.