What You Missed in Washington
This summer was an eventful one in the realm of politics, with enough controversial decisions and monumental happenings to go around. In case you missed anything while on break, I have compiled a comprehensive list of political events that you may want to know about.
G7 Summit (June 8-9):

President Donald Trump met in Canada with the leaders of the other members of the G-7, some of the most powerful countries in the world. Trump had been reluctant to go, skipping the climate change and environmental discussions. The summit did not amount to much and may have ruined U.S. relations with other countries.

North Korea Summit (June 12):

Trump met with Kim Jong Un, supreme leader of North Korea, in Singapore to talk about the strained relationship between the US and North Korea. The result was vague agreements to denuclearize the Korean Peninsula and an "unlikely" friendship between a "leader of the free world" and a brutal dictator.

Separation at the border (June 15):

The Trump administration announced nearly 2,000 children were separated from their parents at the border within six weeks. Defenders of the policy claimed it was a rightful punishment for crossing the border illegally. Those protesting the policy believed it was inhumane to separate children from parents.

Alexandria Ocasio-Cortez wins primary (June 26):

A ray of good news for some liberals like myself was Alexandria Ocasio-Cortez's primary win for the House of Representatives in New York's 14th congressional district. If the 28-year-old wins in the midterms, she will become the youngest woman in Congress ever.

Brett Kavanaugh chosen for Supreme Court (July 9):

Conservative judge Brett Kavanaugh was chosen by Trump to fill the vacancy left on the Supreme Court by retiring Justice Anthony Kennedy. If confirmed, Kavanaugh could cause the overturning of

Roe v. Wade

and possibly the reversal of same-sex marriage. Emphasis on

if

because he is now facing sexual assault allegations, so his chances are up in the air.

Putin and Trump in Helsinki (July 16):

Trump met Putin for a private, two-hour meeting in Helsinki to discuss important issues like nuclear weapons, as well as their relationships with Syria and China. A topic completely missing from the agenda was Russian meddling in the 2016 election, and there were only unclear agreements and, again, an "unlikely" friendship between a "leader of the free world" and a brutal dictator.

A Busy August:

The US and Mexico tried to renegotiate NAFTA — without Canada's input. Right-wing conspiracist Alex Jones, who claimed the Sandy Hook shooting was fake, was banned from certain social media platforms after receiving a defamation lawsuit. The US and China entered a trade war. The Hurricane Maria death toll rose to nearly 3,000. Senator John McCain, the man who reached across the aisle, passed away. August was… absolutely terrible to say the least.
About the Writer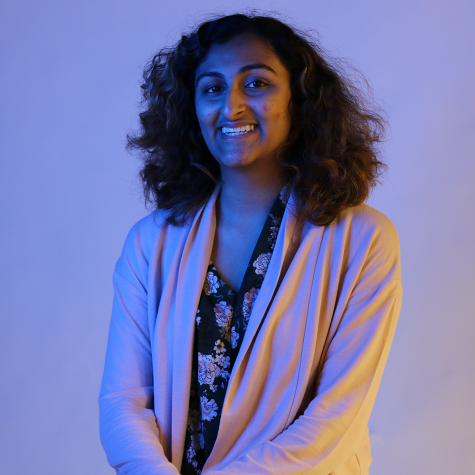 Maya Morriswala, Editor-in-Chief
Senior Maya Morriswala enjoys listening to music, playing piano and writing everything from piano solos to orchestral compositions. She plans to go to...