'Searching': A Modern Take On Suspense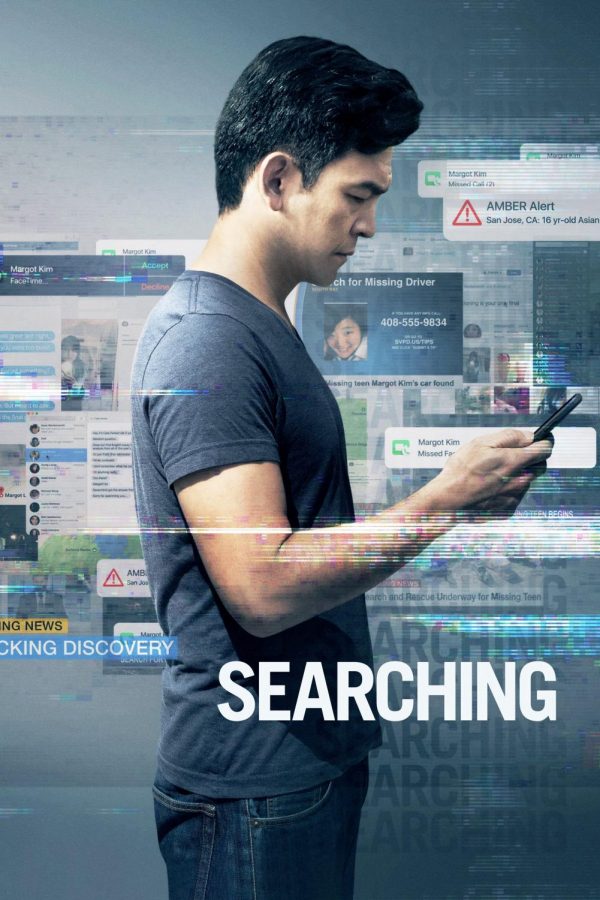 Over the years, mystery thrillers have taken on a predictable turn, but not this one. Using technology to present itself, Searching is the suspenseful mystery debut of director and screenwriter Aneesh Chaganty. Presented to the audience through the use of laptops, phones and video chat, the clean video and audio quality in "Searching" sets it apart from the film franchise "Unfriended," which also uses the desktop video formatting seen in this film.
From the perspective of a family computer, it introduces a family made up of David Kim (John Cho), his wife Pam (Sara Sohn) and their daughter Margot (Michelle La) through a series of videos showing Margot's carefree childhood. However, not all the photos and clips are happy, as some show a few somber moments like when Pam is diagnosed with cancer and passes away just before Margot starts her first year of high school.
The main part of the film takes place two years later, when Margot doesn't come home after a study group. David worries, but doesn't start to question it until Margot doesn't respond at all. After a day of no word from her, he files a police report, kicking off a formal investigation as well as his own look into the events that occured. Along the way, David probes Margot's laptop for clues and interrogates her friends, coming to a startling realization: he didn't know his daughter at all. Not only with her lack of friends, but with all the lies that she has told him in the past two years.
"Searching" hits the mark directly, spinning a vivid tale of shocking thrills and family bonds. The format of laptop and phone screens — while hindering the progression of the story at moments with the limited amount the viewer sees — emphasizes the atmosphere in a way that has not been done with this composition before. The audience views Margot and her father's relationship through a limited but extremely vivid picture. Despite not always being accurate in its technology use, the characterization is spot-on: Margot is portrayed as a normal teen and David as a worried father all from the clear, clean images on desktops and phones of the characters.
While the main focus is on David and Margot, the supporting cast helps to immerse the viewer even further into the story. David's brother, Peter (Joseph Lee), serves as a good anchor for David as he slowly spirals at the disappearance of his daughter, and Detective Vick (Debra Messing) acts as a good opposite for the increasingly frantic David. The actions of Margot's "friends" shove the viewer farther in the story as they watch it unfold from David's laptop screen.
However, the movie is annoying at moments and sometimes feels too cliché. Despite the amount of twists and turns in "Searching," it feels extremely predictable to a point where it's hard to take the film seriously. Toward the end of the film, the viewer might feel rushed as the sudden slam of intensity — that had been slowly building up — crashes into them followed by a dramatic change in pace. This makes it slightly hard to take in the last thirty to forty minutes of the film.
With a fast paced story, grueling twists, and emotional themes of not knowing those you love, "Searching" is a supremely intense film. With Cho's outstanding performance and the captivating narrative, this extraordinarily interesting movie is a smash hit. For those who love mystery movies this movie "Searching" earns an A-.
About the Writer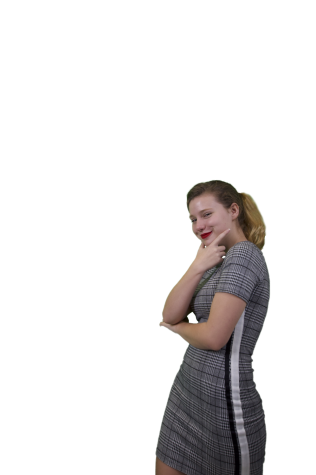 Abi Marines, News/Feature editor
Junior Abi Marines enjoys writing stories and analyzing bad hero movies. They want to become a creative writings professor eventually.