Q&A with Courtney Sharkey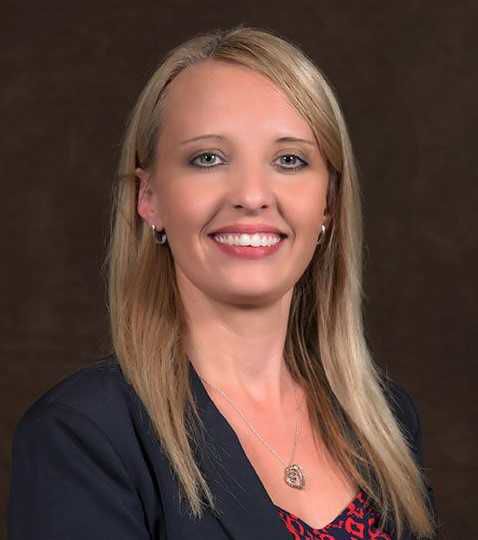 How did you decide to accept the STEAM Center administrative position?
Honestly, I had not really intended on leaving North Forney. I had no intention of leaving because I really love my job. I love working in schools, but then I heard about this job that combined two things I love, which would be students and leading a school. But also I've always been fascinated by STEM and the arts. I've had an opportunity to work in that field before, but not in the school setting. I was really excited about combining those two passions.
As an educational leader, which qualities of leadership do you value most?
Above anything else, just being authentic and genuine. I think kids are smart enough that they know when you're not being real, and having a genuine love of what you're doing is probably one of the most important things you can do. And being willing to take risks as a leader, that's how we grow. If we're not willing to take risks, I don't know how we expect our students to take risks.
When will you officially begin working as STEAM Center administrator?
This summer, so I'm going to get through graduation at North Forney. Obviously, that will be sad and difficult, but I want to see these kids finish the year, and then I'll start diving into STEAM probably in June. I'm ready.
What is your favorite job you've ever had?
Definitely a teacher. I've had a lot of fun jobs, like STEM supervisor at the district office, and I've been the director of a science museum, and I've done a lot of really cool stuff, but in my heart I am a teacher first. That's just what I love to do.
What will you miss most about Forney ISD when you begin your position at Allen?
Definitely the students. It's why I do what I do. I just love teenagers, I'm not sure why, but they're great, they're full of passion and life. I'm looking forward to meeting the Allen students, but somebody asked me what I was struggling with the most and I said, "Definitely the kids." Luckily, the kids will be fine. They're resilient, and I will meet new, incredible students [in Allen].