Review: "Leah on the Offbeat"
Hang on for a minute...we're trying to find some more stories you might like.
Three years ago, author Becky Albertalli released the highly-regarded "Simon vs. the Homo Sapiens Agenda," a heartwarming coming of age story that introduced Simon, a teenager who keeps his sexuality a secret until a student threatens to tell the whole school. A gem of the young adult genre, there was no surprise when its newly released film adaption "Love, Simon" was just as much of a hit, becoming the most successful teen movie domestically in the last four years, according to Buzzfeed's Adam B. Vary.
Albertalli's latest release, "Leah on the Offbeat," features all of the same characters from its predecessor — with some new additions — but the focus shifts to Simon's best friend, Leah Burke. An intriguing character all on her own, it's a wonder that she managed to fade into the background in the previous novel. In "Leah and the Offbeat," however, Leah takes center stage as a distinct and heartfelt protagonist. Accompanied with Albertalli's clear, authentic prose, she leaves a lasting impression.
The novel takes place during the last semester of Leah's senior year, and she hasn't gotten every aspect of her life figured out yet. Feeling like an outcast among her more privileged friends, Leah is struggling to find her place. Also, even though her mother knows, Leah hasn't told her peers of her bisexuality. Leah must navigate the angst-ridden territory that comes with her impending graduation, while dealing with changing friendships and burgeoning first love.
The domain seems all too overused, but Albertalli manages to weave in just enough nostalgia and realism to perfectly encapsulate Leah's transition and self discovery in her final year of high school. Albertalli doesn't shy away from exploring Leah's social anxiety and struggle to find self worth, but in no way does her character feel the need to conform or change herself for others. Striking the perfect balance of strength and vulnerability, Albertalli shapes a believable teenager who struggles with body image, insecurity and identity, and Leah isn't afraid to tell it like it is.
At times, however, the sweetness of the character interactions seems a bit too good to be true. Albertalli definitely aims to please every single one of her Simon-verse fans, squeezing in every possible combination of characters for some sort of sentimental exchange. "Leah on the Offbeat" doesn't try to disguise exactly what it is: a feel-good story for a dedicated fan base. Regardless, Albertalli makes use of her platform to explore more serious topics like racism, relationships and misplaced societal norms.
"Leah and the Offbeat" reads as honest and hilarious as Leah herself. It captures all of the same charm and insight about sexuality and growing up as "Simon vs. the Homo Sapiens Agenda" while putting a fresh, unapologetic female protagonist at the forefront. "Leah on the Offbeat" is more than worthy of an A for its exploration of both the highs and lows of adolescence and self discovery.

About the Writer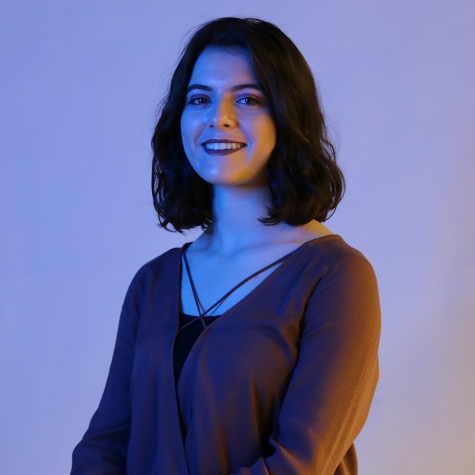 Morgan Pryor, Commentary Editor
Senior Morgan Pryor is a film enthusiast, visual artist and regular Comic-Con attendee. She plans on going to college to study studio art and journalism.