Budgeted fun
Are you going to be bored this summer? Have you resigned yourself to moping around at home since you aren't going anywhere cool? Well, I've got some good news for you. I have compiled a list of eight activities that you can participate in this summer, and most of these are pretty cheap too.
For avid readers: The Allen Public Library does the Teen Summer Reading Club. You fill out a reading log and turn it in for some small prizes and the chance to win a larger Prize Pack.

…But I don't want to read: The Allen Public Library isn't just for bookworms (though there is a wide selection of everything from novels to comic books). They actually hold many events in the summer about making crafts, anime and other interesting topics. A full list can be found on the City of Allen website (https://cityofallen.org/1148/Teens).

Pet some dogs and cats: What's better than seeing animals for free? Of course, at SPCA McKinney the dogs and cats themselves cost money if you want to adopt, but in my opinion, it sounds like a great way to spend an afternoon.

Go bowling: For years, bowling has been a favorite pastime for people all ages, so go grab some friends and bowl to your heart's content at Allen Bowl.

Golfing with discs: If you want to hang out outside, bring some water and bring your own discs (frisbees) to play Disc Golf. There are nine holes at the Bethany Lakes location in Allen and a whopping two full 18-hole courses in McKinney. The best part is it's free!

If you want to avoid the heat: The Allen Community Ice Rink has multiple public skating days, and the price is relatively cheap compared to other activities ($5 for entry and $3 for skate rental).

Arts and Sciences: There are both art-related and educational events that take place at the Frisco Discovery Center. Walking in the art gallery is free, but tickets for shows in their Black Box theatre cost money.

Watters Creek: Even if you don't want to buy anything, Watters Creek is an enjoyable place to walk around and window-shop. The best part is there are so many different shops and food places alike.
About the Writer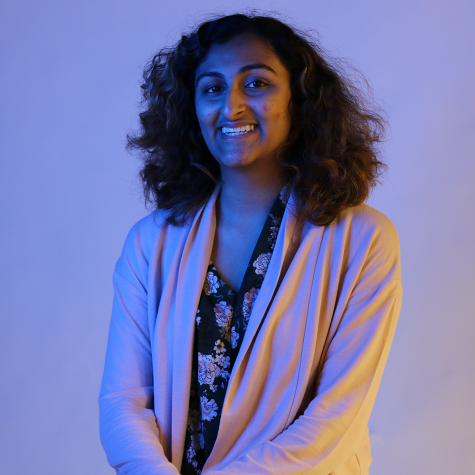 Maya Morriswala, Editor-in-Chief
Senior Maya Morriswala enjoys listening to music, playing piano and writing everything from piano solos to orchestral compositions. She plans to go to...