Third time's a charm….
Hang on for a minute...we're trying to find some more stories you might like.
Not everything comes easy in life, especially the decisions a person has to make. One path can lead toward success, another toward failure, or toward even love. Retired teacher Cheryl Lee recognizes all paths, and how they have all influenced the woman she is today.
Lee said she had always felt like she didn't belong, no matter where she was. Whether it was with finances or fashion, nothing seemed to fit.
"When I became a teacher, I changed," Lee said. "I became a better woman. I became a better mom, a better person [and] a better human being because teaching is so not about me, it's all about kids."
Lee said she began her journey as the first child in her family to go to college. She pursued a fashion degree at University of North Texas, only to find that fashion and Lee were not meant to be.
"One thing led to another and I ended up working for Credit Bureau," Lee said. "I was in sales for one of the world's largest credit bureaus and I was very successful."
Lee worked there for seven years, but once again, it was another career that she said she could not stick with. Eventually, Lee was promoted to be vice president of a Fortune 100 company in America. Even with the new promotion, Lee said she still was not satisfied with her work.
"The work I was doing wasn't evil or wrong, it just wasn't very meaningful," Lee said. "I really wanted my kids to say, 'my mom did something really unselfish,' but I had never thought that I would be a teacher."
Lee's transition to the education system didn't even begin with her being a teacher. She started out as a secretary and wasn't even sure that she liked the students.
"My principal would tell me that I was meant to be a teacher, but I thought that I could never do that," Lee said. "One thing led to another. I got used to the kids and comfortable with the campus, so I became more relatable with the students here."
Lee decided to leave everything she knew and changed her whole course in life. She said she wasn't afraid of a challenge.
"The biggest shift for me was when I stopped focusing on what students could learn from me, and I started asking, 'what am I supposed to learn from them,'" Lee said.
Lee said she was ready to face any challenge, because she finally found where she could flourish in most. Not only did Lee transition from a credit card business to a high school, but then a high school to Dillard Special Achievement Center in Allen Independent School District.
"It's so mysterious, and it is unfortunate that students don't know what it's like over there," Lee said. "I wish I had gone over there as a full-time teacher because if the full-time teachers now saw what it was like, they would be more understanding [and] compassionate."
Lee said she looks for ways to connect with her students, and hopes to make a positive impact on all of them. She continues her love for teaching as a substitute teacher for Allen High School.
"I hope that when they think of me, they'll think, 'she made me feel so good about myself right where I am; that I didn't need to be anything different or a label or dress a certain way. Didn't need to have a certain home; drive a certain car. That Mrs. Lee loved me just the way I was,'" she said. "That's what I want my students to remember about me. That I loved them just the way they are."

About the Writer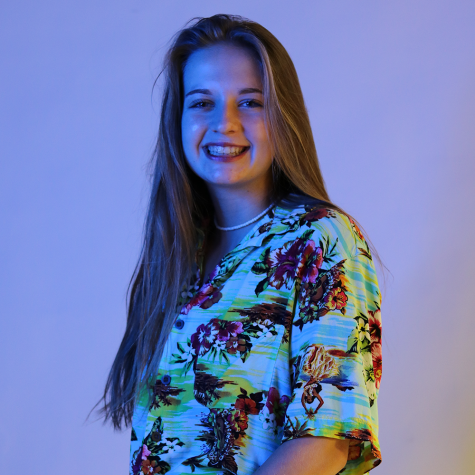 Caroline Tucker, Editor-in-Chief
Junior Caroline Tucker dances in the mirror, survives off of caffeine and shamelessly loves Marvel. She plans on going to Vanderbilt University to learn...