Students, teachers reflect on first year of arena scheduling
As course selection for the 2018-2019 school year draws to a close, Allen High School's administration has a better indication of how the new arena scheduling process works, and what needs to be adjusted.
Associate Principal Jackie Schornick said the small amount of help tickets put in by students was indicative of a relatively successful first run.
"For a first-year implementation, you're expecting a few [problems]," Schornick said. "Overall, I want to say we had a little less than 2,000 help tickets, so it wasn't nearly as many help tickets that I was afraid we might get."
Some students, like junior Catherine Norton, said it was difficult to get the schedule they wanted even when they began working on their schedule as soon as it was available..
"I woke up at 6:30 a.m. when it opened, at at 6:45 a.m., the eighth period off period was gone," Norton said. "All the classes I wanted were really full, and it was just hard to get the classes you wanted."
According to Schornick, the amount of students who can have a certain privilege period has been limited for the past two to three years, but students weren't aware of this until they began making their own schedules.
"The school made a shift there," counselor Donna Marshall said. "There are less spaces in those common privilege periods than there have been in previous years because it's hard to run a school with so many kids leaving at 1 p.m."
Norton said she didn't feel prepared for using the arena scheduling process because she didn't know much about it.
"I kind of feel like we were just thrown into it," Norton said.
Marshall says a goal for next year is to make sure she and the counselors emphasize key information about the process.
"That's always our goal: to improve and build on what we can offer," Marshall said. "Also with the STEAM center opening, we're also going to be seeing more scheduling options open to students.
Schornick says that some problems this year came from using the process for the first time, and from letting incoming seniors choose their classes first because they have a lot of choice in their schedules.
"Anytime you implement something new, there are going to be things that you have to adjust," Schornick said. "It's nice, though, because while we've gotten some negative feedback, you still get information from that person, and you can use that to make things better."
About the Writer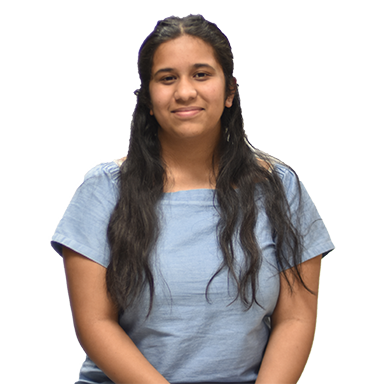 Divya Jagadeesh, Editor-in-chief
Senior Divya Jagadeesh likes patterned socks, The Lumineers' album "Cleopatra" and almost any kind of podcast. She plans to study English and be at the...