Artists of Allen: Phoebe Zalenski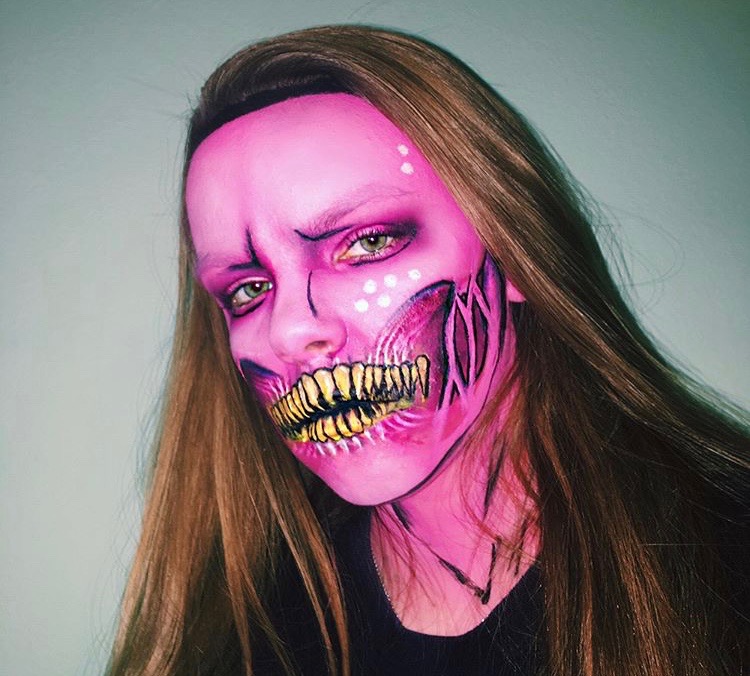 Junior Phoebe Zalenski differs from most artists at Allen; instead of using a canvas or paper, she creates her pieces on her own skin. Everything from evil clowns to pop art zombies, Zalenski completely transforms herself into otherworldly creatures with body paint and liquid latex.
Q: When and how did you first become interested in body painting and special effects makeup?
A: Makeup in general is something that I've always had an interest in since I was about 12 years old. I really started to become interested in special effects makeup about a year ago when I started watching body paint YouTube tutorials. From there, I began to become increasingly interested in the art of special effects makeup and became fascinated with the concept of transforming yourself into whatever you want with a few products and a few brushes.
Q: What is your favorite part about special effects makeup?
A: My favorite part about special effects makeup is the art of realistically changing yourself into anything you could ever imagine. There is so much variety and creativity that goes into special effects looks, and there is something about painting on skin that I find so much easier as opposed to painting on a canvas.
Q: What are your inspirations when creating your looks?
A: My inspirations for my looks vary depending on what kind of look I'm aiming to achieve. If I'm shooting for a creepy zombie or anything gory, I usually refer to TV shows and movies such as The Walking Dead or World War Z. If I'm doing body painting and something more colorful, I look up good color combinations and do a look based off of those colors.
Q: What has been your favorite look you've created to date?
A: My favorite look that I've created has to be the half cyborg face paint that I did last summer. It took me over three hours and it was so worth it.
Q: What are the most difficult challenges that come with special effects makeup?
A: The most difficult challenges that come with special effects makeup is definitely the process of learning how to do it effectively. I am still learning how to use liquid latex and all the different mediums that are used in special effects, and it's always frustrating when I have a look planned out in my head that turns out nothing like I wanted it to. Also, artist's block is something that I struggle with, and sometimes I go months without feeling any major inspiration to create new looks.
Q: What are your aspirations for the future? Do you hope to pursue a career as a makeup artist?
A: My aspirations for the future are to work in the special effects makeup industry and do special effects makeup for scary movies. I would absolutely love to work for a big production of a scary or action movie, and I also hope to launch my own line of body paints and special effects products once I work for a few movies.
About the Writer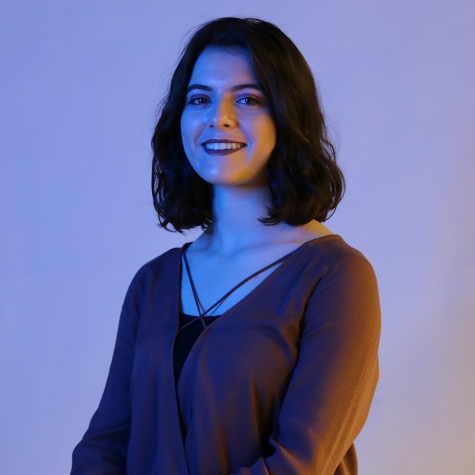 Morgan Pryor, Commentary Editor
Senior Morgan Pryor is a film enthusiast, visual artist and regular Comic-Con attendee. She plans on going to college to study studio art and journalism.