Red White and New
The Tallenettes Bring in a New Director Just in Time for Their Annual Showcase
The Tallenettes are a dance group known for their energetic performances and sparkly outfits in red, white and blue. As part of the Allen Eagle Escadrille, the Tallenettes perform at pep rallies and during the halftime show of the Friday night football games.
Recently, the Tallenettes have undergone a major change in their program by hiring a new director, Sarah Pilukaitis.
"My previous job was at Anderson High School in Austin, Texas," Pilukaitis said. "I thought it was going to be my job forever, but life happens and here I am."
Pilukaitis previously danced as a Kilgore College Rangerette and has experience teaching a variety of dance styles.
"I started when I was about three years old, just tap and ballet to start with," Pilukaitis said. "Over time I was just shot into several other styles and [have] primarily studied jazz, ballet, modern and contemporary.".
After moving to the Dallas area, Allen stood out the most to Pilukaitis when choosing her next position as a dance instructor.
"Allen has an amazing reputation, not only the dance program, but the school in itself," Pilukaitis said. "I [also] really liked the facilities here at Allen. A lot of dance instructors don't have their own studio and gym, so that was really awesome."
Even though she has only been at Allen since late February, Pilukaitis has been able to tell the Tallenettes are hard-working girls ready to take on any challenge.
"[Due to] the reputation the program has, I always heard really great things about it," Pilukaitis said. "The things that I have noticed [since being here] are definitely [that the girls are] hardworking, kind spirits, [with] really sweet personalities."
One of the accomplishments of the Tallenettes group is their ability to build and train leaders.
"Teaching [the team] parts of life like responsibility, integrity and showing up on time [are] things [they] need for the real world," Williams said.
The Tallenettes dance styles vary from jazz and hip hop to contemporary and lyrical, depending on the time of year, but they have a signature move that lasts all year: their kicks.
"I would say that one of their strengths is their kick technique and kick ability," Pilukaitis said. "Where I am from, we didn't really focus on [kicks]. We were more of a dance team."
Most students know the Tallenettes for their sharp drill team-style performances during football games.
"Our field routines, our jazz routines and our kick routines, they are very precise counts, everything has an angle [and] everything has a look," Williams said.
Although she hopes to bring out the more competitive side of the Tallenettes, Pilukaitis plans to keep the spirit of Allen strong in the group.
"I think the traditions they have are really strong," Pilukaitis said. "I would definitely like to stick to those traditions because I know that is important to the kids."
Senior Vivienne Williams, the captain of the Tallenettes, began dancing at a studio in kindergarten and joined the Tallenettes her freshman year.
"I had never really been involved in school," Williams said. "I had seen them dance, and the uniforms are beautiful, so it just seemed like a good organization to be a part of."
After working at her previous job for six years, Pilukaitis is most looking forward to the challenge and excitement of adapting to her new role.
"[I] get to see a different way of doing things and a different set of kids," Pilukaitis said. "Getting to know the community and the kids a little better, that is what I'm really excited about."
The Tallenette members include freshmen up to seniors, but they still strive to be an inclusive and welcoming group according to Williams.
"We try to instill that connection and friendship with everyone," Williams said. "We just try to be as tight knit as we can be."
In the spring semester, the Tallenettes change gears to focus on their competitions and showcase, which will be at the Performing Arts Center on May 18 and 19.
"But competition and showcase really allows us to go into more of our lyrical and contemporary and allows us to truly dance and feel the emotion," Williams said.
The Tallenettes earned second place overall at their spring contest with first place in the team open category and first place for the officers in the contemporary category, along with some solo and small group titles.
"In the end, if you work hard, the fun and the happiness come with it," Williams said.
About the Writer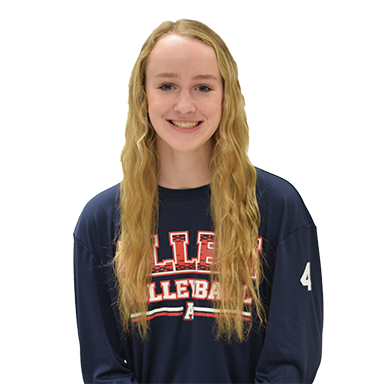 Jenna Sturgeon, Staff writer
Junior Jenna Sturgeon likes meaningful music, Krav Maga and salted caramel foods. She wants to attend an advanced university and (as of now) major in something...