Review: "Love, Simon"
Hang on for a minute...we're trying to find some more stories you might like.
The typical teen rom-coms that have dominated the film industry for the past couple of decades just don't cut it anymore. The movie-watching demographic hasn't changed — it's just as diverse as it ever was. However, Hollywood has finally caught on to the fact that people want to see themselves represented on the screen. "Love, Simon" checks all the boxes for a charming, '90s-esque teen romance with one major difference: its main protagonist is gay.
At its core, "Love, Simon" is all about acceptance. It's glossy and relentlessly sweet in its delivery, but nonetheless, impactful. The unflinching portrayal of a gay teen experiencing his first love reflects the changing mindset of Hollywood. As the first gay coming-of-age film from a major studio, "Love, Simon" provides a welcome change from overdone, mainstream romances.
Based on the 2015 novel "Simon vs. the Homo Sapiens Agenda" by Becky Albertalli, "Love, Simon" follows high school senior Simon Spier (Nick Robinson) keeping his sexuality secret. On his school's blog, Simon discovers a fellow closeted classmate under the alias of "Blue," and they develop a close relationship through email. Their correspondence, however, is discovered by  Martin Addison (Logan Miller), who threatens to leak the emails unless Simon helps him win over new student Abby (Alexandra Shipp).
The plot definitely isn't groundbreaking, and the final reveal of Blue's identity seems all too predictable. However, enjoyable performances from the cast are just able to salvage the film from crossing into uninspired territory. Robinson gives a dynamic portrayal of Simon, navigating the teen's highs and lows with depth and realness. The tear-jerker moments prove to be the film's best; Simon's moments with his supportive parents (Josh Duhamel and Jennifer Garner) and his complicated relationships with his friends are just a few highlights from a wonderful supporting cast.
Clever writing accompanies these standout performances; the screenplay from "This is Us" writers Elizabeth Berger and Isaac Aptaker pairs comedy with deeply resonating dialogue. Every supporting player serves an integral role in the film's progression, and audience members are likely able to see themselves in at least one of the characters. The relatability and light-hearted moments keep the film from being dubbed too moralizing, a masterful balance of wisdom and entertainment.
"Love, Simon" pulls out all the old rom-com tropes, yet it is anything but traditional. Adding to the recent group of films that break the mold, such as "Black Panther," "Love, Simon" more than deserves an "A" for its authentic exploration of identity, sexuality and friendship.

About the Writer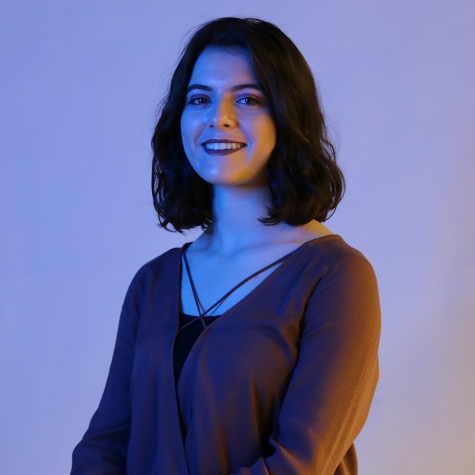 Morgan Pryor, Commentary Editor
Senior Morgan Pryor is a film enthusiast, visual artist and regular Comic-Con attendee. She plans on going to college to study studio art and journalism.