Geocaching comes to Allen
In an effort to implement geocaching at the recreational level in the city of Allen, the Joe Farmer Recreation Center will host a Geocache Easter Egg Hunt for Allen residents on March 25 at Bethany Lakes Park.
Geocache activities were first hosted in Allen in last year's Outdoor Adventure day, and because of its success, recreation specialist David Bracey says he wanted to expand on the program and add a "twist" for Easter.
"We believe that it's going to be an exciting opportunity for the Allen community to not only engage in a fun family-friendly activity, but also for all age groups to enjoy our city parks," Bracey said.
Bracey says that participants in the egg hunt will be given a GPS device, and after he gives instructions, they will be able to find eggs, and other surprises they've hidden, around the park with their devices.
"The goal is to definitely create a fun environment that could become a recurring factor for our community," Bracey said.
Geocaching, according to Bracey, is like a scavenger hunt with certain GPS devices that can be used to find caches. Those caches can range from nano caches, like a film canister, to a cache as a large as an ammo crate.
"Multiple geocaches do exist in the city of Allen, but it was my goal to offer geocaching [going] into the season," Bracey said. "I'd like to say that I can definitely see the number of events with available geocaching events expanding on the recreational level."
After the Easter egg hunt, Bracey says geocaching will be offered again at Allen's Outdoor Adventure Day on April 7, and into further years as well.
"I think if we have adequate demand, we'll have the means to create new activities not only for the youth, but also for adults and families," Bracey said. "This'll lead to better caches, harder finds and a great overall experience."
Bracey says he hopes participants in the Easter egg hunt, and in future events, will learn something new about finding geocaches, and he says he hopes he more residents will want to get involved.
"Any new participants to this activity, I want them feeling comfortable to learn, having a new skill, and having fun with their family and friends," Bracey said. "That for me makes programming the event all the worthwhile."
About the Writer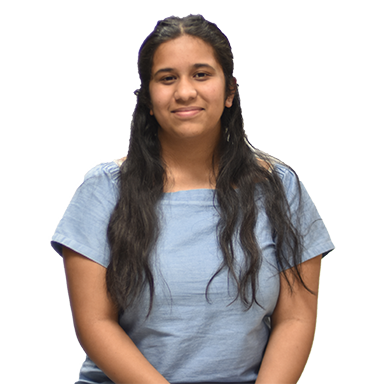 Divya Jagadeesh, Editor-in-chief
Senior Divya Jagadeesh likes patterned socks, The Lumineers' album "Cleopatra" and almost any kind of podcast. She plans to study English and be at the...