The Life of Liles
Alex Liles Wraps Up Allen Wrestling Career With A Bang, Heads to Olympic Training Center To Continue Her Career
Dedication is a necessary skill for all successful athletes. Senior Alex Liles' dedication to the sport of wrestling has rewarded her with 34 all-american titles, 21 national and 4 UIL state Championships.
Liles began wrestling seven years ago when she went to her little brother's wrestling practice with her mom to pick him up.
"My little brother didn't have anyone to practice with, so I practiced with him," Liles said. "After that I was hooked on wrestling."
While a member of the Allen varsity wrestling team, she also lends her talents to other competitive teams outside of high school.
"I wrestle for Best Trained Elite, then I wrestle for the US team," Liles said.
Not only does she have practice every day of the week, but Liles also has time to train in other ways besides actual wrestling drills.
"I practice two hours before school and two hours after school, and then another practice after that," Liles said. "I'm [also] on a lifting program. I lift, and that's pretty much my life."
Since she has a rigorous practice schedule between these teams, Liles makes time for her schoolwork whenever she can.
"I get out of school at 12:30 p.m. so I have time throughout the day when I'm not training [to do my homework]," Liles said. "I'm just focused on graduating and getting everything done."
Just like any sport, wrestling comes with its difficulties, even for talented athletes like Liles.
"[The hardest part about wrestling is] probably being in shape and being able to compete at one of the top levels that I compete at," Liles said. " [Also] the sprints, we do tons of running and I hate running."
After recently winning her fourth UIL state championship — one of only three other female athletes to ever accomplish this while going undefeated in the state of Texas — Liles is turning her focus to international competitions.
"I have senior and junior trials to get on one of the US teams," Liles said. "Then I have U23, which is an adult tournament, so now I am going into kind of professional [wrestling]."
Liles' passion for the sport of wrestling has only grown as she has advanced in her career.
"What makes me passionate about wrestling is that not everyone can do it," Liles said. "It definitely shows a lot [and] makes you more aware of what you are able to do as a person."
Having previously been a select soccer player, Liles has been able to experience firsthand, what sets individual and team sports apart.
"With wrestling I don't have to worry about having to be good enough for others," Liles said. "I just have to be out there for myself."
Liles is the only female on the varsity team, but she wrestles both boys and girls in competitions.
"I was super little when my brothers were wrestling [and] I've always been the only girl," Liles said. "I started wrestling when girls' wrestling wasn't even a thing."
As a consequence of her success, Liles has noticed her impact on others around the world.
"I have been getting so many messages on how adults want their kids to look up to me," Liles said. "It's a great feeling, just being able to be a leader for young females and males and [have them] know that I do it for myself, and it's a passion."
As an athlete who has competed at state, national and international levels, Liles is no stranger to high pressure situations when it comes to competition.
"I don't think about it as a big tournament, once you think about it [like that] then it's definitely going to get to your head," Liles said. "If you think of it like match after match after match, it will be fine."
Liles has had the opportunity to travel to places such as Europe, Japan, Bosnia and Herzegovina, Greece and Mexico to compete.
"My most favorite tournament will probably be when I went to Japan," Liles said. "It was a neat experience [because] there were all these little girls coming and piling around [me]."
Winning her fourth state title this year wasn't only a significant moment for Liles, but also for her varsity teammates.
"It was my last match of high school ever, [and] my top friends all won state," Liles said. "It was pretty cool that everyone I've grown [up] with won."
Liles has accomplished one of her lifelong dreams and is committed to the Olympic Training Center. At the age of only 17, Liles will be competing and practicing with the top wrestling athletes in the world.
"I just can't wait to go train with the head coach, Terry Steiner, because I know he has a lot of information to give me," Liles said. "I love learning and seeking new ways to do something and become better. [Also], their food is amazing."
Liles has faced other challenges in life including her mother's breast cancer diagnosis and the death of her older brother.
"[My family] has definitely been there [and] they have supported me through everything," Liles said. "It's pretty amazing to see how far I've come and how my family has grown closer."
Liles also suffered from mental illness and a dislocated shoulder, which was a temporary setback in her career.
"I went through depression from my brother passing away, then I had surgery [for my shoulder] and I was out for six months," Liles said. "[It was] the worst six months of my life."
The head of Allen wrestling, Jerry Best, has coached Liles since she began the sport, and her brother before her.
"He pushed me past my breaking point, he pushed me to see the wrestler I can become and how much I can get better," Liles said. "He drives me to become a better person and a better human being all together. I will definitely miss him."
Liles' wrestling future looks bright, as she prepares to train at the Olympic level.
"[In the future] I hope I win a world title," Liles said. "[I also hope to] get on the Olympic team for 2020, that's my goal, if not 2024."
About the Writer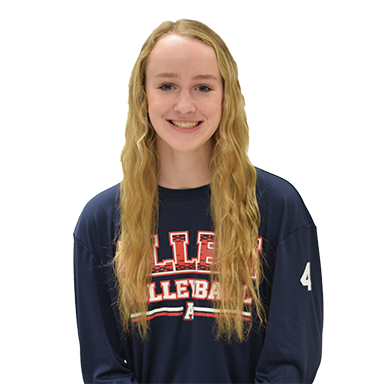 Jenna Sturgeon, Staff writer
Junior Jenna Sturgeon likes meaningful music, Krav Maga and salted caramel foods. She wants to attend an advanced university and (as of now) major in something...