Teachers in the Making
There are a variety of clubs and organizations at Allen High School, from hobbies, to sports, to career path classes; there is something for everyone. For a few select students, IPET — a program that teaches students how to teach — is their niche.
Led by Marsha Canup, Instructional Practices in Education and Training is a program that allows high school students to act as student teachers at elementary schools within the district.
"It is a program that is designed for students who have a passion for working with kids and can see themselves doing this for the rest of their lives," Canup said.
Canup started out as a home economics teacher with a certification in elementary education. In 2002, she was contacted by Allen ISD to be the sponsor of IPET, and has been there ever since.
"They called me in and said they were looking to start a teacher program, and [would I] be willing to get it off the ground," Canup said. "Here I am, still all these years later."
Students join IPET for the purpose of exploring the career field of education, which can strike the interest of students as early as when they were elementary school students themselves.
"I have wanted to be a teacher since I was in kindergarten," junior Macie Gavett said. "I think that in elementary school I would see my teachers and want to be [like] them."
Students in the IPET program spend a lot of time planning lessons and learning different ways to keep kids engaged before they take their tools to the classroom.
"The class here on Mondays is when our teacher teaches us," Gavett said. "Then Tuesday is our planning day, so we get to plan lessons and Wednesday, Thursday and Friday we go to our elementary schools."
Although IPET is a rewarding experience, it comes with the struggle of keeping up with the classwork that comes with learning how to teach, along with the teaching hours required, according to Gavett and senior Caitlin Parent.
"I am totally fine with time management," Parent said. "It doesn't seem like a lot until you actually start doing it and trying to plan the lesson, put up a bulletin board and make sure you are teaching all your lessons in the time you need to."
According to Macie Gavett, although the program is a lot to take on, it is a rewarding experience for students who like to spend time with children.
"My favorite part is definitely my kids," Parent said. "I love my kids so much, [going to the elementary school campus] is my favorite part of the day."
The IPET program is special because it gives students hands-on experience of what it is like to be in control of a classroom, which Canup has observed is not offered in many other high schools.
"The unique thing about IPET is you get to go into the classrooms and start teaching," Parent said. "Not only are you learning about teaching, but you actually get to experience it by going into a classroom and teaching on a regular basis."
Students have to take prerequisite classes before they have the privilege of teaching in a real classroom.
"[We have to take] Principles of Education and Training and Human Growth and Development [before the class we are in now]," junior Hannah Johnson said.
Doing something new can be difficult, but according to Johnson, the students in the IPET program are able to adapt to being in charge of a classroom and well as encourage the success of their students.
"[My first time teaching I was] very nervous and I stumbled a lot," Johnson said.  "Now it's becoming second nature, so it's easier."
IPET relies a lot on teamwork, as the students in the class feed off of and assist one another when planning lessons and doing their weekly bulletin boards.
"The most beneficial part about working in a group is, most of us teach different grade levels, so it's interesting when you are planning lessons to talk to other kids [about their class]," Parent said.
IPET gives students the opportunity to work in a real teaching environment, which can be beneficial in deciding whether or not a career in education in the right path for them.
"[The program prepares me for the future] because, after being in the class, I still want to be a teacher," Johnson said.
This program helps students learn how to become a successful teacher and prepares them to work in a classroom. They spend time in class learning from their teacher before they make lesson plans themselves to take to their elementary schools.
"You not only learn how to plan a lesson, but you learn how to observe a classroom and take it all in," Johnson said. "It's not just thrown at you at the beginning at the year, and you don't plan a lesson until very late in the first semester so you have time to build up to it."
This IPET program is also a tool to help students discover if teaching is the right career path for them. Most students don't get hands on experience teaching until their junior or senior year in college, when they have already invested time and money into that pathway.
"I would [recommend the program] because if you think you want to be a teacher, then you should go into it so that way you can figure it out," Gavett said. "[The program made me realize] that I don't want to be a teacher because, I feel like I don't have the patience to work with little kids."
The program is successful in the fact that many students who graduate from the program, eventually return to work in AISD and surrounding school districts. After being in IPET, most college students return to tell Canup they were more prepared than any other students in their education classes.
"It is really rewarding because I can't go to a campus in the district here where there is not a student who has gone through our program," Canup said. "[It] is rewarding to go out and see them having their own classrooms and the passion they still have for kids."
About the Writer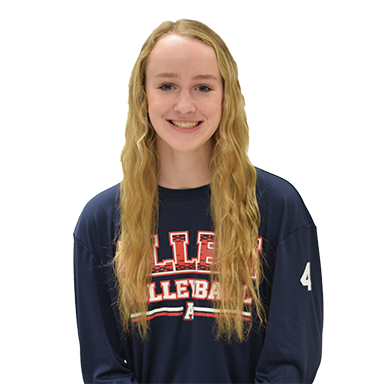 Jenna Sturgeon, Staff writer
Junior Jenna Sturgeon likes meaningful music, Krav Maga and salted caramel foods. She wants to attend an advanced university and (as of now) major in something...