Men's Volleyball Preview
In the gulf of clubs and sports at Allen High School, some often go unnoticed despite their success. As defending state champions, the men's volleyball team is going into its third season being a club sport and already have some bragging rights under their belt.
The men's volleyball team was started by a group of students in the 2015-2016 school year who asked Stevie Mayberry, the architecture teacher, to sponsor their club.
"The guys on the team the first year were a group of friends who really wanted to do it as an independent study project," Mayberry said. "Then, last year after getting third [in the state tournament], we [thought] 'hey, we can do better than this.'"
Since volleyball is a predominantly female sport at the high school level, the men's team doesn't get as much attention as the other male sports.
"It's kind of weird because, here in Texas, it's mainly football [that is popular] and not a lot of people know about men's volleyball," Guffey said.
According to junior Noah Brown, the men's volleyball club has a diverse range of skill sets and levels of experience, but it still a fun and competitive club.
"It's inclusive, anybody can join and everybody is welcome," senior Justin Guffey said. "Even if you don't know anything about volleyball, we will teach you, and we will get you to where you need to be."
When preparing for tough games, the coaches take the time to help the players learn the techniques and improve at the sport, which they believe results in wins for the team.
"We just kind of gradually edge our way into it," Mayberry said. "We want to get the kids to learn the fundamentals, learn the techniques, and learn the skills so they can be good at what they do."
During the 2017 season, the team overcame their loss in the semi-finals the previous year to win the state championship against Prosper, which was a dream come true for both the players and coaches. This win was not only important to the players but also important to the group of friends who started the club, not knowing how successful it would become.
"It felt great because we had all the seniors from the year before watching us," Brown said. "It felt good continuing what they started."
The group displays a special bond that has allowed them to communicate effectively on the court, a skill that is crucial to play volleyball.
"Everyone is there to support each other, and whenever you win, it's a win for everybody," Guffey said.
Despite being a team that welcomes everyone from beginners to experienced athletes, the men's volleyball club is able to maintain a competitive environment in practices and games.
"My favorite thing [is] the competition [and] playing against other good players," Brown said.
Going into the next season, the team is ready for the competition and is shooting for their second state title.
"[We have a] target on our backs because Prosper has been the bridesmaid two years in a row," Mayberry said. "For us to go from third, past them to first, they really really want [to beat us.]"
About the Writer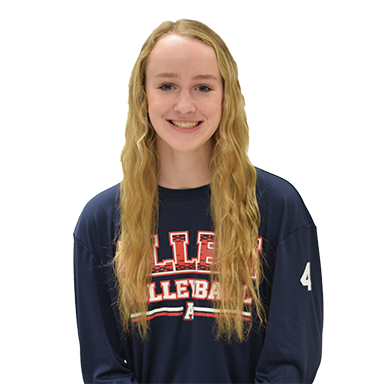 Jenna Sturgeon, Staff writer
Junior Jenna Sturgeon likes meaningful music, Krav Maga and salted caramel foods. She wants to attend an advanced university and (as of now) major in something...