Review: "Wonder"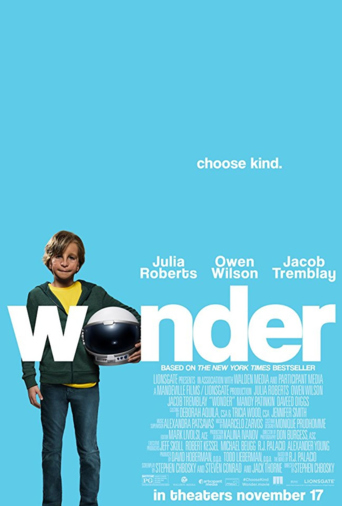 Hang on for a minute...we're trying to find some more stories you might like.
A movie that inspires people to be comfortable with themselves is nothing new, but the emphasis on empathy in the film adaption of R.J. Palacio's bestselling novel, "Wonder" creates an honest, heartwarming story that shouldn't be missed.
Bright 10-year-old Auggie Pullman (Jacob Tremblay) had Treacher Collins Syndrome at birth, resulting in facial differences which prevented him from going to public school until the beginning of middle school, arguably one of the roughest times in a child's life. At school, he must learn to be confident in himself and how he looks, especially since he is bullied by the "trust fund kid," Julian (Bryce Gheisar). However, Auggie is able to find friends in Jack Will (Noah Jupe) and Summer (Millie Davis). At the same time, Auggie's sister Via (Izabela Vidovic) must conquer her own challenges when she loses touch with her once-best-friend Miranda (Danielle Rose Russell).
"Wonder's greatest strength is its characters. Great acting aside, the main characters are fleshed out and relatable in their struggles and how they face those struggles. Auggie initially only wishes to be a "normal" kid before realizing, along with the audience, that nobody is ordinary and everyone has their problems. Via masks her feelings, not wanting to burden her family who revolves around Auggie, but ultimately she realizes she is important as well, and her happiness matters. Jack Will makes huge mistakes in his friendship with Auggie and then learns how to make it up to him. Overall, the characters, save Julian, are very likeable and relatable.
Despite the great character development in most of the characters, some characters needed more screen time to explain their motives. Summer, who was a big part of Auggie's development in the novel, took a disappointing backseat in his development in the film. Also, I felt like we needed to see a better conclusion for Via and Miranda's conflict because it felt too sudden. Don't get me wrong, the film did a great job of presenting the contrast between Via and Miranda's feelings about siblings, but the movie failed to conclusively tie these ideas together.
All that being said, "Wonder" has a perfect blend of tear-jerking moments and funny ones (i.e. Owen Wilson was a great casting choice). The overarching theme of empathy is refreshing and satisfying, as the message is not just the cliché, "believe in yourself" or "don't judge a book by its cover." Rather, the message can be better described as "even the people that are most put together have complex issues."
"Wonder" isn't just another children's film. Children, teenagers and adults alike can learn from the very human and honest characters. Those lessons — not only should we put ourselves in other people's shoes, we should also walk around a little and come to a mutual understanding, choosing kindness over being right — are lessons that are much-needed in today's society. It's no wonder I give this movie an A for its charming cast, deep character development and beautiful precepts.

About the Writer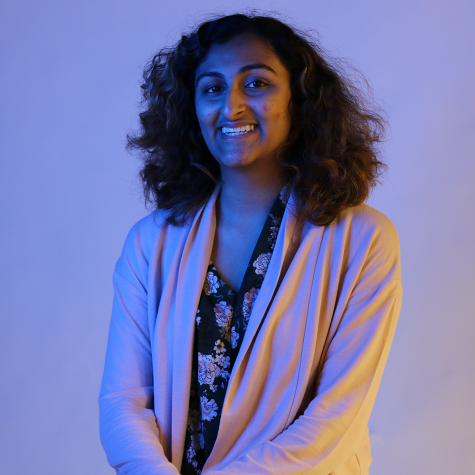 Maya Morriswala, Editor-in-Chief
Senior Maya Morriswala enjoys listening to music, playing piano and writing everything from piano solos to orchestral compositions. She plans to go to...