Brock-and-Roll: Sturges breaks the rushing record
While leading the Allen Eagles to their fifth state title, senior running back Brock Sturges broke the single-season rushing yardage record for the Allen football team. Sturges finished the season with 2,161 yards, beating the previous record by 83 yards.
"[Setting the record] was a personal goal of mine," Sturges said. "But the ultimate team goal is to win state. I'm happy we were able to do that, and I'm happy to have this gold medal around my neck."
Sturges needed 94 yards heading into the state championship game in order to break the record. He ended up rushing for 176 yards and three touchdowns while also being named the most valuable offensive player of the game.
"I knew I had the best offensive line in the state," Sturges said. "I knew my coaches were going to put together a great game plan. I just told myself to follow those big boys and they'll lead you to the promised land."
The previous record of 2,078 yards was set by Jonathan Williams during a 14-game season in 2010. Along the way, he also compiled 20 total touchdowns and 174 receiving yards. Williams now plays for the New Orleans Saints in the National Football League. In comparison, Sturges finished this 16-game season with 145 receiving yards and 30 total touchdowns in addition to his record rushing total.
"[Brock] squats over 500 pounds. There are not many running backs in the state of Texas that do that," head coach Terry Gambill said. "He's a highly successful person in the classroom, he's very respectful to his teachers and his peers. Great things happen to people that do it the right way."
About the Contributor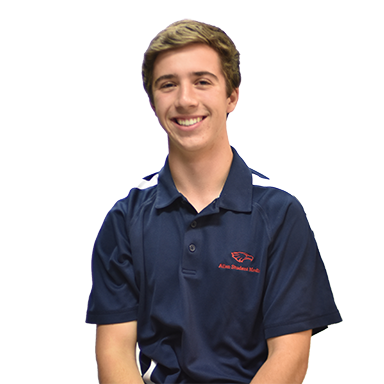 Parker Primrose, Sports editor
Senior Parker Primrose is a huge Denver Broncos fan, has a golden retriever for a brother and loves the movie Forrest Gump. Primrose plans to attend [insert...