Scheduling shift
Allen ISD plans to implement arena scheduling in the 2018-2019 school year
Beginning in December, Allen High School will allow students to choose their classes for the upcoming school year with the arena scheduling process.
This is the first year students and staff will use arena scheduling for their courses. Principal Jason Johnston described the new process as a way for students to have more control in the scheduling process.
"This gives us a lot of student choice and student voice," Johnston said. "You put the information into the computer, and the computer doesn't know the needs of your family, it doesn't know the needs of the life you have."
Johnston said that students will choose the classes and privilege periods they will take the next school year before the end of the first semester, and in early spring, they will be able to build their schedule online from a shell and a master schedule.
"You'll tell us what we want, and we'll make all of these pieces of the puzzle so to speak, and then you'll take the piece of the puzzle, and you'll go in and fill in the shell for us," Johnston said.
Guidance counselor Donna Lincoln said that students can not only build their schedules around their family life or jobs, but also when they feel they learn the best during the school day.
"I had a student in earlier who was excited because he wanted his math class in the middle of the day because that's when he's the most alert and happiest," Lincoln said. "It's suited toward making sure students choose what's best for them and what works for their families."
While Johnston and Lincoln say they believe this will be beneficial to students, staff and administration, some students are hesitant about the changes and the distribution of knowledge.
"I like it theoretically, but I don't actually know how it will play out," junior Marisa Chang said. "I know pretty much nothing except that, in general, you can pick your classes and when you want to take them."
Students will learn about arena scheduling through a video shown in their math classes and through parent informational meetings during the first two weeks of December.
"There's a new Canvas that will be opening up, like an open Canvas, that we're excited about where you can go in and see the different endorsement areas," Lincoln said. "There, you can have better access to information on the classes offered and what classes you need or want to take."
According to Johnston, arena scheduling will help reduce the stress of students and administration around the beginning of the school year and will make the scheduling and schedule change process less hectic.
"It's a win-win for all of us," Johnston said. "This allows us to have a little more of a human touch, so we can be doing what's best for our students and what's best for our campus."
About the Writer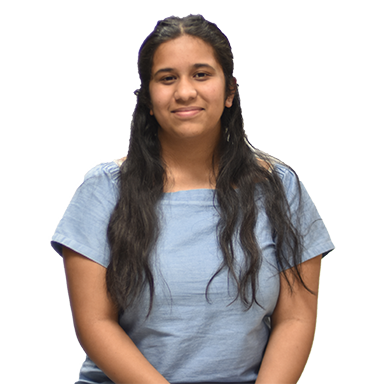 Divya Jagadeesh, Editor-in-chief
Senior Divya Jagadeesh likes patterned socks, The Lumineers' album "Cleopatra" and almost any kind of podcast. She plans to study English and be at the...