Allen cruises to quarter finals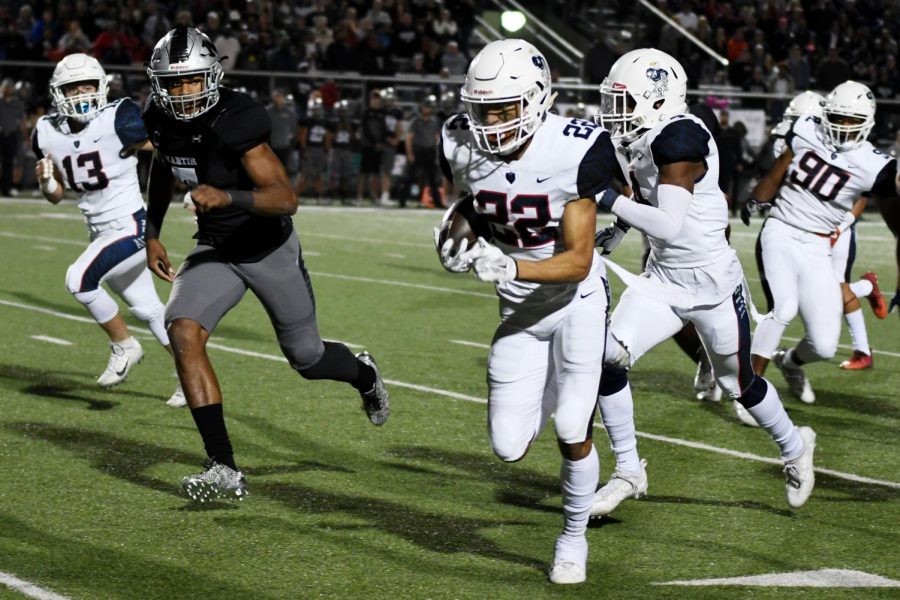 In a game defined by big plays and turnovers, the Allen Eagles emerged victorious against the Arlington Martin Warriors by a score of 48-25 at Dragon Stadium in Southlake. The win advances the Eagles to the fourth round of the playoffs with a perfect record of 13-0.
The game began with an electric play by the Eagle 'D,' as senior safety Taj Bickham intercepted a Warrior pass for a 50 yard touchdown on the first drive of the game.
Allen's defense continued to play dominant football for the next four quarters, holding Arlington Martin to 195 total yards. The Warrior's quarterback rotation was unable to get anything done against the Eagle secondary, passing for just 85 yards by primarily throwing screens and check-downs.
Arlington-Martin's offense depended mainly upon a spread rushing attack that utilized the elusiveness of their players in the open space. The Warriors were able to compile 110 rushing yards, but as they fell behind on the scoreboard, they were forced to abandon the running game.
The Eagle offense relied on a steady rushing game complimented by a deep passing attack. Senior running back Brock Sturges rushed for 205 yards and three touchdowns, with 105 of those yards coming on just two carries.
Junior quarterback Grant Tisdale only had 10 pass attempts, but he was able to find junior wide receiver Theo Wease four times for 96 yards and two touchdowns. Wease utilized his size to box out defenders downfield and allowed Tisdale to just throw the ball up.
Next week the Eagles will take on either the Trinity Trojans or the Midland Lee Rebels in the quarterfinals. Keep up with all the action by staying here on The Eagle Angle or by following our Twitter, @theeagleangle.
About the Contributor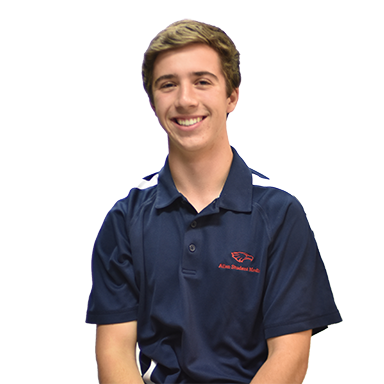 Parker Primrose, Sports editor
Senior Parker Primrose is a huge Denver Broncos fan, has a golden retriever for a brother and loves the movie Forrest Gump. Primrose plans to attend [insert...