Review: Thor Ragnarok
Hang on for a minute...we're trying to find some more stories you might like.
As of late, superheroes in film have been portrayed in a serious, somber light. The Marvel Cinematic Universe is no exception, but it has shown brief glimpses of a more light-hearted approach in its ten-year history.
"Iron Man 3" got the ball rolling in 2013, and more recently, the "Guardians of the Galaxy" franchise has received praise for its accentuation of levity. "Thor: Ragnarok," however, truly marks Marvel's first departure from its systematic storytelling, and it is a refreshing addition to Marvel's latest lineup of films. "Thor: Ragnarok" accomplishes a remarkable feat by eliminating the dull, largely forgettable tone of its predecessors and creating an overall enjoyable and comedic adventure.
The film begins with Thor (portrayed by Chris Hemsworth) in an unexpected position: chained and caged at the beginning of his humanizing journey, complete with a "you're probably wondering how I got here," monologue. Thor has been exploring the universe since his departure in "Avengers: Age of Ultron," trying and failing in his quest to locate the all-powerful Infinity Stones. He ultimately becomes a prisoner of Surtur, an evil creature dead-set on Ragnarok, or the destruction of Asgard. Upon returning to his home planet, Thor is tasked with finding his father, Odin (Anthony Hopkins), with his brother Loki (Tom Hiddleston) in tow. During their search, the brothers encounter their most powerful foe to date: Hela (Cate Blanchett), the goddess of death, who will stop at nothing to rule over Asgard.
Despite the ominous situation, director Taika Waititi doesn't allow the gravity of the circumstances to overwhelm the film. In fact, relatively soon after Hela's introduction, Thor ungracefully falls into a landfill on an eccentric, visually-stunning planet called Sakaar. He is reunited with a talking Hulk (Mark Ruffalo) in a gladiator competition, courtesy of the oddly humorous Grandmaster (Jeff Goldblum) and mercenary Valkyrie (Tessa Thompson). Thompson's Valkyrie is an intriguing addition to Marvel's growing list of powerful female heroes. Waititi, continuing his tradition of making a cameo in his movies, makes an appearance as the delightful Korg, a Kronan alien with a gentle heart. Each of these new additions are magnetic and bring refreshing new qualities to the table.
At the helm of it all is Hemsworth's Thor, who is undoubtedly the highlight of this film. In managing to convey the titular character's endearing innocence and awkwardness, while maintaining his image as a force to be reckoned with, Hemsworth proves his worth as a leading figure in the Marvel Cinematic Universe. Waititi made a smart decision to play up Hemsworth's comedic abilities, which make him a captivating lead when paired with his ease and well-timed lines. This is not to say that Hemsworth provided the only great performance; Hiddleston was a surprising source of humor, and Loki's character becomes even more complex as a villain-turned-reluctant-hero. The dynamic between Ruffalo — as both the Hulk and Bruce Banner — and Hemsworth is amusing, and Ruffalo's ability to create likeable qualities in both of his characters is impressive.
However, there is a bit of a paradox as Waititi attempts to explore Thor's growing power while still portraying him as a mortal being, capable of moments of weakness and defeat. Waititi's efforts to humanize Thor are mostly successful, but only provide a short reprieve from the onslaught of humor. There are attempts to balance the abundance of comedic lines with heart-to-heart conversations between brothers Thor and Loki, but these important moments seem more like afterthoughts when immediately followed by a one-liner or a playful exchange between characters. The major character development between the brothers — and even the exchanges between Thor and Hela — seem slightly overshadowed by the more memorable, amusing sequences.
It's a truly rare case when a third installment outdoes the previous two films, but "Thor: Ragnarok" manages to surpass its predecessors by a clear mile. Marvel ultimately succeeded in providing a dose of fun to the Thor franchise, all while expanding the Marvel Cinematic Universe and introducing compelling characters. "Thor: Ragnarok" is definitely deserving of an A. With "Avengers: Infinity War" on the horizon, a humorous, entertaining superhero film is a much needed distraction from the surely dire events that are yet to unfold.

About the Writer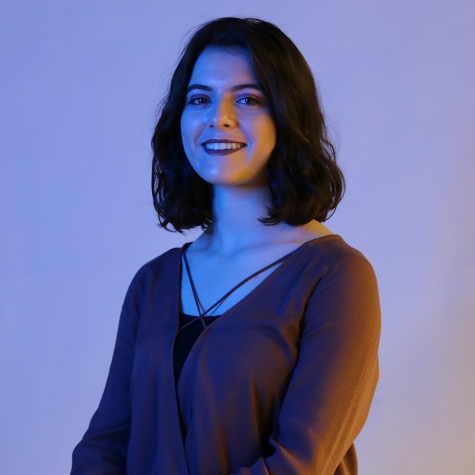 Morgan Pryor, Commentary Editor