Tisdale shines in rout of Hebron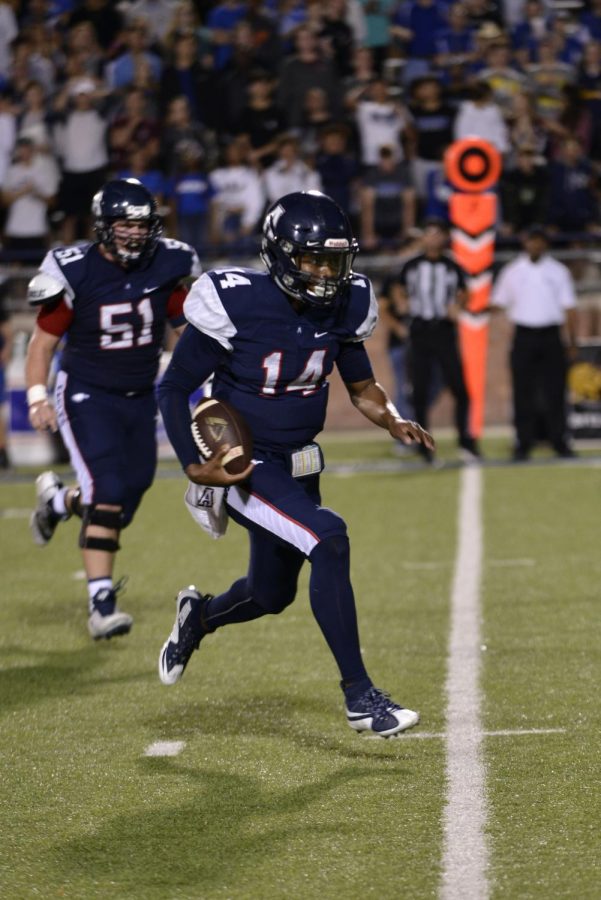 In Allen's most complete game of the season, the Allen Eagles emerged victorious against the Hebron Hawks in the first round of the playoffs by a score of 48-15. The win advances the Eagles to the second round of the playoffs.
The offense was led by a Herculean-effort from junior quarterback Grant Tisdale, as he compiled 328 total yards and three passing touchdowns. Tisdale did an excellent job of evading the pressure and keeping his eyes downfield, connecting on several throws while he was on the move.Tisdale also was especially effective at making plays with his feet, rushing for 142 yards and two touchdowns.
"I made a focus on keeping my eyes downfield and finding the open receiver," Tisdale said. "Those guys are going to get open regardless, so I just try to find them."
Aiding Tisdale on the ground was senior running back Brock Sturges. Sturges refused to go down on first contact, picking up tough yards all night on his way to 108 rushing yards at nine yards per carry. Among his most important runs was a 14-yard dash on fourth-and-two in the second quarter. The leading receiver on the night was senior wide receiver Carson Schleker, with 53 yards and one touchdown on four receptions.
"We were focused all of practice this week," junior wide receiver Theo Wease said. "Before the game, everybody was locked in. We were on a mission."
The Eagle defense forced the Hawks to fight for every yard, holding them to just 329 total yards. Especially impressive was the Eagle secondary, as they allowed just 189 passing yards while accumulating several sacks. The run defense got gashed for a few big runs, but overall was effective, allowing 140 rushing yards at 5.2 yards per carry. The defense also recovered two fumbles.
"We knew we had the better skill players," senior safety Taj Bickham said. "We worked hard all week and it all fell into place."
Next week the Eagles will play South Grand Prairie at At&T Stadium on Nov. 24. Keep up with all the action by staying here on The Eagle Angle or by following our Twitter, @theeagleangle.

About the Writer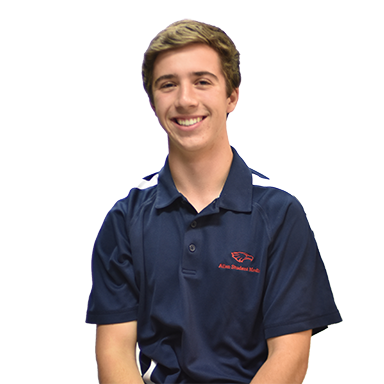 Parker Primrose, Sports editor
Senior Parker Primrose is a huge Denver Broncos fan, has a golden retriever for a brother and loves the movie Forrest Gump. Primrose plans to attend [insert...