Review: "Meaning of Life"
Hang on for a minute...we're trying to find some more stories you might like.
Kelly Clarkson, first winner of American Idol, has finally written music true to herself.
Despite the many top ten hit singles with her old label, RCA, such as "Breakaway," "Stronger" and "Piece by Piece," Clarkson claims that she didn't have as much input as she wanted. However, her first album with Atlantic and eighth album overall, "Meaning of Life," is a truer reflection of herself that showcases her powerful voice through soulfulness that is shamefully absent in today's popular music.
Though there are a fair share of filler songs, Clarkson's Aretha Franklin-inspired album has many gems that accentuate her strengths. Most notably, "I Don't Think About You" features soaring high notes and captivating lyrics as well as solid piano and string accompaniment.
Another favorite of mine, "Slow Dance," also features a more acoustic sound, transporting you back to the days when bands would perform ballads for the couples who wanted to slow dance. "Don't You Pretend" creates this effect very well, and in fact all the songs I've mentioned so far have been from the second, stronger half of the album.
However, "Meaning of Life," though a great song overall, suffers despite the amazing vocals; there is too much effort to make the track "poppy." When combined with the old-time-ballad feel, it creates an "orange juice and toothpaste" moment. A more obvious example would be "Go High," because while the message – courtesy of Michelle Obama – is great, the use of autotune in the chorus completely ruined it for me.
Regardless, the songs that stuck to the same genre all the way through were great. Even ones like the southern Meghan Trainor-esque "Whole Lotta Woman," which I really didn't appreciate at first, managed to grab my interest and not let go.
Moreover, this entire 14-track album doesn't have one completely horrible song. If anything –  save a couple moments of conflicting ideas and genres – the album is the best, most original work that Clarkson has produced in her fifteen-year career. Though you may not discover the meaning of life after listening, you certainly can't deny the beautiful soul, stunning vocals and clear artistic vision that Clarkson has created. With all this in mind, I have no problem awarding "Meaning of Life" an A-.

About the Writer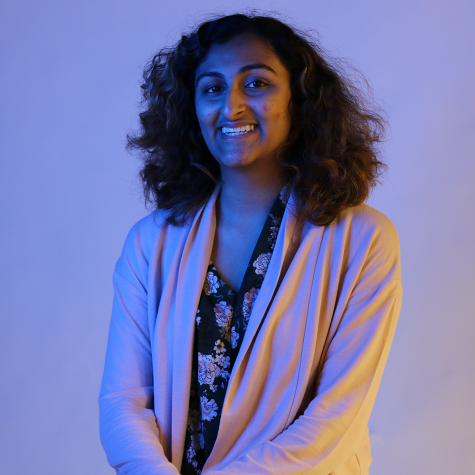 Maya Morriswala, Editor-in-Chief
Senior Maya Morriswala enjoys listening to music, playing piano and writing everything from piano solos to orchestral compositions. She plans to go to...