Redemption Season
Hang on for a minute...we're trying to find some more stories you might like.
Last season, the Allen High School football team went undefeated through the regular season but lost in the 6-6A state semifinals against The Woodlands. Now headed into their second season under head coach Terry Gambill, the Eagles are off to a hot start and gearing up for another deep playoff run.
Allen's 5-0 start came against a series of strong opponents, featuring powerhouses such as Coppell High School and Evangel Christian Academy. The remaining schedule may not have many big name matchups, but it won't be an easy task with the combined record of the remaining opponents at 15-10.
"[Losing to The Woodlands] really put a lot of drive into all of us," senior safety Taj Bickham said. "We just didn't want to fall like that. The people who were on varsity, we knew what it felt like. So we set everybody on this year to get past the semi-finals and get the ring and the state championship."

Through five games, junior quarterback Grant Tisdale is averaging 137 passing yards and two touchdowns per game, maintained a 64.3 percent completion percentage, and has rushed for 60.6 yards per game. Although Tisdale's usage has been limited to an average of 14.6 pass attempts per game, he is also averaging an efficient 117.4 passer rating.
"I think we are handling [having new starters] well," senior running back Brock Sturges said. "We have really grown as a team and come together for the bigger goal, which is to get a ring."
One of the biggest keys to success for Allen this season has been the running game. Sturges has led Allen to be among the top 20 rushing teams in class 6A. Through five games, Sturges has averaged 127.8 yards per game, 8.33 yards per carry, 15.6 carries per game, and 2.2 touchdowns per game.
"I have a personal goal of growing as a leader and breaking Jonathan Williams' rushing record here at Allen," Sturges said. "Jonathan has been someone I can talk to about recruitment, and I think it would be pretty cool to break his record."
Williams, who now plays for the Denver Broncos, holds the record for most rushing yards in a season with 2,073 yards. Aside from a fluke week-four performance where he carried the ball a mere six times for 41 yards due to a blowout, Sturges is averaging 149.5 rushing yards on 18 carries per game. At this pace, Sturges would have 1,386.5 rushing yards total by the end of the regular season. Although the rushing record is high on his to-do-list, Sturges' main goal is to win the state championship.
"We all have the same goal in mind which is to win a state championship" Sturges said. "We have done a great job this year by winning each day, not looking past anyone and focusing on the task at hand," Sturges said.
Allen's defense has been stout this year, allowing an average of just 9.6 points to their opponents. The defense also has allowed only 198 total yards per game while holding three different opponents to under 100 total yards. Especially impressive is the pass defense, as Allen has allowed just 92.8 passing yards per game.
"I think that we have executed well and do what we are coached to do," senior defensive lineman Logan Meyer said. "Coach Gambill always says that it's the next man up, and so far everybody has stepped up and filled [the former Allen Eagles'] spots."
The defense has proven especially effective at pressuring the quarterback and forcing turnovers, collecting seven interceptions and three fumble recoveries in just five games.
"This year, after the first game, I set a goal that I wanted to catch an interception every game," Bickham said, who has tallied three interceptions so far. "I want to have eight kick and punt returns this year [as well], but on that, I'm not doing too good. But with interceptions, I'm getting there."
With five games remaining until playoffs begin, the Eagles are gearing up for a stretch run that team members said they hope lasts six games longer than the regular season.
"We're really trying to get that ring, so we set everybody on this year to get past the semifinals and get the state championship," Bickham said.

About the Writer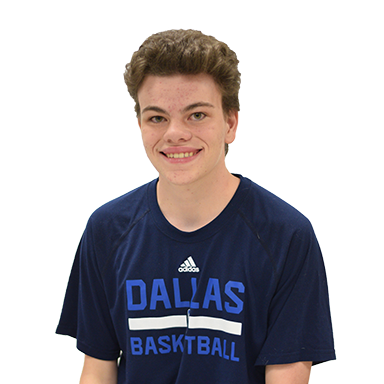 Brandon Barton, Staff writer
Senior Brandon Barton likes football, basketball and friends. He plans on going to school at Texas State and isn't sure what he wants to major in yet.