Pregame Preview: Coppell at Allen
Erik Young, Assistant sports editor
September 15, 2017
In a clash between two currently undefeated teams, the Allen Eagles will face the Coppell Cowboys at Eagle Stadium on Sept. 15.  Allen has the all time lead of 5-1 when facing against Coppell.
Coppell finished last year with an overall record of 10-3. With that being said,they have a really competitive team . The last time they beat Allen, it was Sept. 12, 2012, at Coppell. It was a fantastic game, which Coppell won in overtime 27-24. The Cowboys are averaging 46 points a game while the Eagles are only averaging 25.5. Coppel started their two first games against Hurst L.D. Bell and Mckinney Boyd. Allen started their first two games off against two elite teams: Cedar Hill and an out-of-state powerhouse known as Evangel Christian Academy.
The Cowboys have a stout offense with returning quarterback Brady McBride, who is currently committed to Memphis and has thrown for 405 yards with 0 interceptions and a 68 percent completion rate. McBride was also named the District 9-6A overall MVP in 2016. Their run game is just as good as their passing game, with junior running back Ryan Hirt having rushed for 234 yards in two games and averaging 11 yards per carry with two touchdowns as well. They are looking to come at Allen with full momentum as the Cowboys have won their first two games with combines scores of 92-47.
Allen comes into this game as the number one ranked team in the state of Texas and they are ranked 17 in the country as well via MaxPreps. They have an outstanding defense which currently only allows 171.5 yards per game while only allowing 7.5 points per game. The Eagles are currently ranked third among 6A area teams in defense.
While Allen's defense is looking sharp, they also have a very smooth running offense. Leading the offense is Arizona State commit and senior running back Brock Sturges. This Sturges' first year getting a majority of the handoffs, and so far he has managed to gain 294 yards on the ground along with four touchdowns. Quarterback Grant Tisdale is getting his first full season after sporadically behind Jonke with former Eagle and current Brown University student-athlete Mitchell Jonke. Tisdale has managed to show ability to connect on deep passes, throwing for a total of 188 yards and two touchdowns, as well as on the ground averaging six yards a carry and scoring one touchdown.
The game will kickoff at 7:30. Make sure to follow @theeagleangle on Twitter keep up with everything while we livetweet!
About the Writer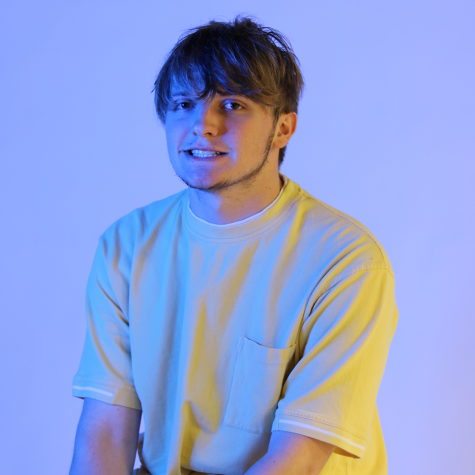 Erik Young, Sports Editor
Senior Erik Young loves watching football, running track and Mexican food. He plans to study Athletic Training at the University Of Texas-Arlington when...