Sister, sister
Senior Jewelee Cortez and younger sister Emmalee on losing parents, moving on from grief
Hang on for a minute...we're trying to find some more stories you might like.
Senior Jewelee Cortez is cheerful in conversation. She's amicable and well-spoken, and when seated next to her younger sister, Emmalee, the two have an innocent banter going between them. They laugh loud and love loud. Nothing about the way they carry themselves is reminiscent of the tragedy they've very recently seen.
Jewelee and Emmalee lost both of their parents the day Emmalee turned 13.
Their parents passed on March 26, leaving the sisters in grief for two months since. For Jewelee, part of the process has been finding optimism in a sea of negativity.
"I was already an independent thinker, but my mentality has changed ever since everything," Jewelee said. "The whole way I was thinking just kind of turned around, but in a positive way. It's more mature than before."
In the face of adversity, it is common to lose touch with members of the community. However, Jewelee found constant reminders of the loving relationships she'd built with those around her. After Jewelee's life changed, she and her sister found solace in the home of senior and long-time friend Chandler Barlow.
"She called me, and I figured she'd need a place to sleep," Barlow said. "She's been staying here for a month or so. My mom and dad love Jewelee. They were completely fine with it, especially considering the circumstances. I feel like even if it weren't as serious, they'd still be fine with it."
During her stay at Barlow's, Jewelee noticed that her close friends weren't the only ones willing to go the extra mile for her and her sister.
"Different people from the community were bringing homemade dishes for everyone," Jewelee said. "I remember people getting groceries, toiletries and everything like that for us as well."
As news of her situation spread, members of the community provided supplies for the Cortez sisters, including several pieces of furniture for their new home.
"In the first few days when we were staying at Chandler's, we had air mattresses," Jewelee said. "People in the community got two twin mattresses, like really good quality ones. They brought them to [Chandler's] home and I remember Chandler's mom said, 'I really know only one of those girls [bringing the mattresses]" and there were like six people bringing all these things in. It is amazing."
In the short time the two have been rooming together, Barlow has witnessed Jewelee's intense change. One incident with Child Protective Services (CPS) stands out as particularly heartwarming.
"The CPS lady was over and she was talking to Jewelee and she said her college was free," Barlow said. "And the lady kept talking, and Jewelee was like, 'Whoa, go back to that.' I don't think Jewelee had thought about college a whole lot because she didn't have the money for it. She started crying because that was a big deal for her."
Along with her friends from school, Jewelee has the support of her co-workers at In-N-Out, where she began working at 16, and where her mother worked for 21 years. Zach Morgan, a manager at In-N-Out in and a co-worker of Jewelee's mother since 2011, says that Jewelee isn't grieving at work alone.
"In-N-Out is really family-oriented in how we look at each other and work with each other," Morgan said. "When she lost her family, we almost felt like we did too. We all grieved alongside her. The store that she worked at did a candlelight vigil for her. They made a memory board toward the back of the store, and everybody brought pictures they had of her."
Morgan says that everyone at In-N-Out has been adapting to the change together.
"We do whatever we need to do to take care of an associate [who's] grieving," Morgan said. "But this is the first time that we've been through anything like this. It's tragic. These kinds of things don't happen often, especially with people that you know."
Jewelee's friends, family and co-workers helped her individually, but came together in fundraising to get her mother back to California, where Jewelee and Emmalee lived until 2011, for her funeral proceedings. They reached their GoFundMe goal of $15,000 in 12 days.
"[My cousin] was spreading [the GoFundMe] on Facebook, and I was spreading it on Twitter," Jewelee said. "It was going around very quickly. I have to say it was already picking up in the first two or three days."
At the funerals themselves, Jewelee and her sister knew they would be at the forefront. But from Jewelee's perspective, the eyes on her were only encouraging.
"There was all the attention on us," Jewelee said. "But these were people who've known me since I was a baby. When I spoke at my mom's [funeral], I felt very empowered and strong in what I was saying, and I knew I could say those things because I know my parents. I know my dad. I know my mom. More than anything I didn't feel pressure, I felt like I could confidently talk about my parents because I know more about them than anyone else."
When the sisters returned home from California, they were greeted by a new challenge: school. However, Jewelee said her teachers and administrators have been supportive.
"There were teachers who said, 'If you need any alternate assignments, don't worry about asking me—I can arrange it however you need me to,'" Jewelee said. "It was very easy for me. I didn't feel any stress at all when I was coming back."
Although the adults in their lives have been helpful, Jewelee's younger sister Emmalee says students can be cruel.
"People were really annoying," Emmalee said. "They asked me a lot of questions. I told them to leave me alone, and then on the first day [during] last period, this kid that I really don't like, he asked me why was I gone and said, 'What, are your parents dying?' I told [him that he] shouldn't joke about that. Then he asked me again. I turned around and put my head down. I didn't want to talk to him."
Despite the challenges the two of them have faced, Jewelee says the experience brought maturity to both of them.
"I'm more aware and really thinking everything through and about the things I want to say," Jewelee said. "I'm going back in my head and thinking, 'This is how I feel and this is how I want to describe it like the way that it is.' Nothing's false, everything's raw. I'm more mature about everything now."
As for her younger sister, Jewelee believes she's observed growth in her as well.
"From what I was seeing, she can definitely talk to me and Chandler very openly now, not being afraid to express how she feels," Jewelee said. "Before she felt ashamed and alone, like she would be judged. And now she's been able to say what she's thinking and feel comfortable. And she doesn't have to really shy away as much."
In the end, Jewelee says the kindness of the people around her helped her and her sister overcome the loss they suffered.
"I'm very thankful for everybody that has helped us," Jewelee said. "I didn't think this many people would hear about my scenario and would be so kind because of how we were living before. My sister and I have always felt like we were living alone because our whole family is in California. Seeing all the support made me happy [because] these people genuinely care. I'm really happy that came following up because I was truly afraid of being alone."

About the Writers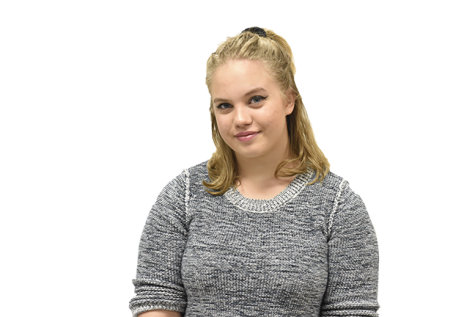 Makayla Nerpel, Online editor
Senior Makayla Nerpel loves wombats, The Packers and Slytherin. She plans to study marketing at A&M Corpus Christi when she graduates.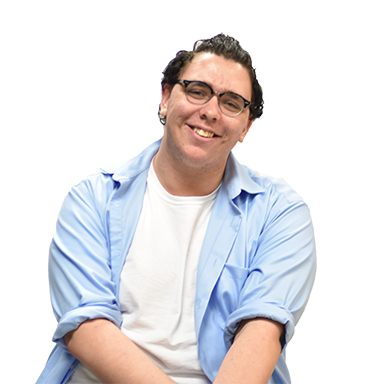 Felix Kalvesmaki, Editor-in-chief
Senior Felix Kalvesmaki likes mangoes, true crime and the band Bleachers. He plans on going to NYU to study journalism and music production.