Summer lineup
Movies:
"The Beguiled": June 23
"The Beguiled" is a period drama/thriller set during the Civil War. Nicole Kidman, Kirsten Dunst and Elle Fanning play three southern belles turned twisted after the arrival of a mysterious and captivating Yankee soldier (Colin Farrell). Although "The Beguiled" is less of a blockbuster than other movies released this summer, this historical take on the often overused "hell hath no fury" trope promises to be a refreshing drama.
"Despicable Me 3": June 30, 2017
Everyone has now grown weary of the babbling and bright yellow minions in every "Despicable Me" film. However, the next installment in the series promises an '80s style soundtrack and supervillain, solid voice acting and a lack of goggle-wearing creatures.
"Spider-Man: Homecoming": July 7
Continuing the awkward escapades of the freshly rebooted Spider-Man (Tom Holland),  "Spider-Man: Homecoming" is one of the most anticipated movies of this summer. The only Marvel movie coming out this summer, the film will feature a first-time mentor Tony Stark (Robert Downey Jr.),  a cameo by Stan Lee and a treasure trove of Marvel Cinematic Universe easter eggs.
"The Gunslinger": August 4
Fans have demanded an onscreen adaptation of Stephen King's most popular and arguably most important series for years. Finally, Idris Elba stars as the Gunslinger, a lonely man on a quest in an apocalyptic version of our world. The first of what promises to be eight movies, "The Gunslinger" will hopefully begin an engrossing cinematic universe this summer.   
Music:
Alt-J, "Relaxer," June 2
Alt-J, an English indie rock band, will be releasing their third album, "Relaxer," this June. The album will have eight songs, two of which they've already released: "In Cold Blood" and "3WW." The two songs are different from their most well known song, "Breezeblocks," however the songs promise something new but still keep the same sound that fans love. The album also includes "House of Rising Sun," "Hit Me Like That Snare," "Deadcrush," "Adeline," "Last Year," and "Pleader."
HALSEY, "Hopeless Fountain Kingdom," June 2
Halsey's sophomore album is coming this June, including 13 songs and an additional three for the deluxe album. The only song released was "Now or Never," which she directed the music video for. The song itself is a new sound that is different from the one from her first album, "BADLANDS," but it's a promising start for her second album. With her first album having a more angry, out of control feeling to it, "Now or Never" has a more lovesick but hesitant feeling.  Halsey kept her fans entertained with a global scavenger hunt for the album's artwork, which when the album art was found, she tweeted out the date of the album's release.
Lady Antebellum, "Heart Break," June 9
The band Lady Antebellum is back after a three year hiatus with their sixth album, "Heart Break." They've already released the song "You Look Good" from that album. The tracklist has been released for "Heart Break" and the album shares its name with one of the songs set to be on the album, "Heart Break." Guitarist Dave Haywood spoke about the album, saying that the album deals with heartbreak and giving your heart a break. This album comes after Lady Antebellum's self-imposed hiatus, and fans are excited to see what this new albums brings.
Lorde, "Melodrama," June 16
Lorde recently stepped back into the limelight after a four-year hiatus with the release of "Green Light," which will be featured on the album, "Melodrama." Eleven tracks are included on the album such as "Green Light" and "Liability," but also confirmed for her sophomore album are "Sober," "Sober Interlude/Melodrama," "Perfect Places," and "Homemade Dynamite." The expectations for the album is pretty high, though fans are fairly sure that the singer-song writer will deliver.
About the Writer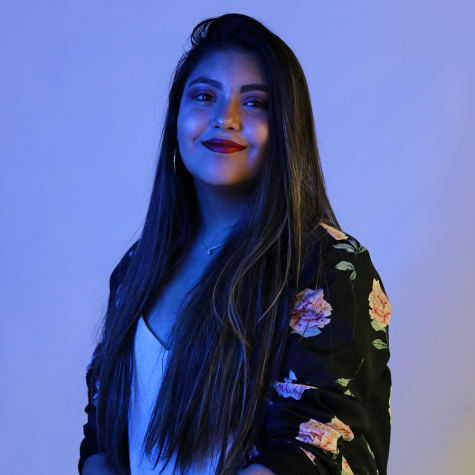 Francis Salazar, Feature Editor
Senior Francis Salazar loves writing, the aesthetic and watching Netflix. She plans on going to USC to get her business degree.