And the rose goes to…
Hang on for a minute...we're trying to find some more stories you might like.
Monday afternoon. School has just been released, and time seems to be turning backwards throughout the day. But alas! For once in nine years, there's something to look forward to on Monday nights, and it's not football. It's the month of May and "The Bachelorette" has returned.
ABC announced that Rachel Lindsay is 2017's Bachelorette, an attorney born and raised in Texas. After saying goodbye to previous bachelor Nick Viall in the suites, Lindsay is ready to move on, and I am ready to watch it all.
Throughout the last season of "The Bachelor," Lindsay portrayed her compassion, intelligence and confidence through her outgoing flirting and degree. Even though the show is completely based on the drama of finding love, Lindsay will bring a little class back to the show, which makes fans even more anxious for the premiere.
Not only is Lindsay a fan-favorite of America, but the first African-American Bachelorette on the show. The show has been on for 14 years and has had 33 seasons, and finally in 2017, the color barrier is now broken, and Lindsay is the perfect female to fill the role as the first.
It may be too early to say, but it seems that Lindsay is going to find herself a man, and I wouldn't be too surprised if she is the one wearing the pants throughout the show. Lindsay is a strong spirited woman, and honestly she could pick up any man she wants.
Personally, I think that this empowering woman is going to do a great job setting the standard for a classy woman, and she's bringing back the old dazzling standard of a Bachelorette. If I had the chance, I would definitely take Ms. Bachelorette out for a date with hopes for a rose.

About the Writer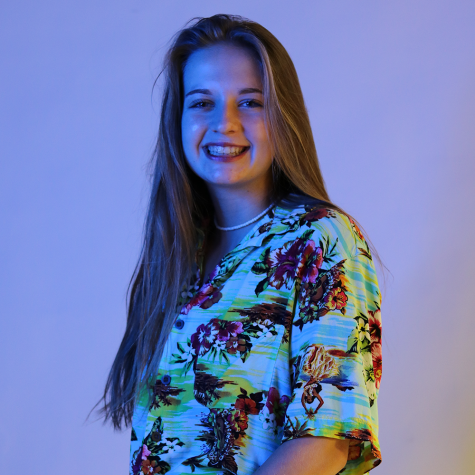 Caroline Tucker, Editor-in-Chief
Junior Caroline Tucker dances in the mirror, survives off of caffeine and shamelessly loves Marvel. She plans on going to Vanderbilt University to learn...