Review: 'Green Light' and 'Liability'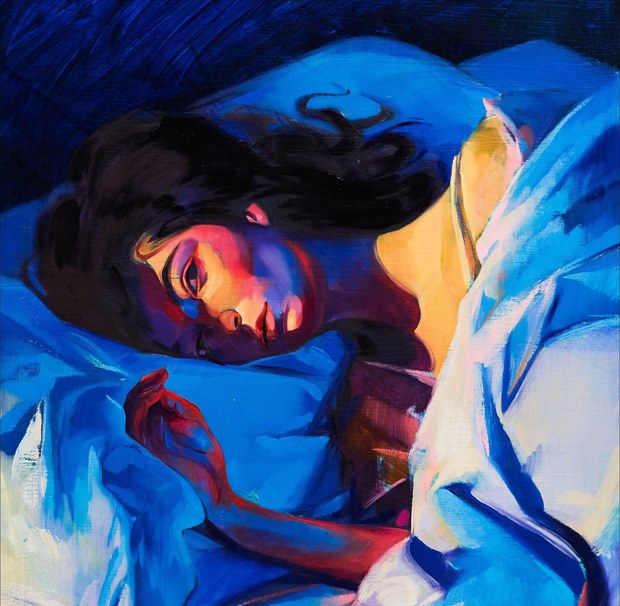 Ella Yelich O'Connor, more commonly known as Lorde, first introduced herself to the world with the release of her single "Royals."  She made a name for herself by critiquing pop culture and its themes of money, power and glory that most listeners can't really relate to. The best part about her debut album "Pure Heroine" was that every track sounds like it was written by a teenager, from the attitude in "Tennis Courts" ("It's a new art form showing people how little we care") to the fear of growing up in "Ribs" ("I've never felt more alone / It feels so scary getting old"). Lorde now says that "writing Pure Heroine was [her] way of enshrining our teenage glory, and this record — well, this one is about what comes next."
After a four year hiatus Lorde is back with the release of her new single "Green Light" and a surprise release of "Liability" off her upcoming sophomore album "Melodrama."
Within the first few seconds of "Green Light" Lorde manages to give listeners a fresh new beat  that reminds them of why they loved her in the first place. The song is clearly about heartbreak, but it's less about the pain and sadness and more about the feeling of moving on. But in her most pop-sounding song yet, Lorde has her vulnerable moments. Anger shines through in "I know about what you did and I wanna scream the truth," and she admits that she'll "come get her things but [she] can't let go." The upbeat piano melody coupled with the throbbing beat creates a euphoric feeling of anticipation as she sings  "I hear sounds in my mind / Brand new sounds in my mind."
The title itself seems to signify an age of new beginnings. The chorus in the background begs for permission to move on ("I'm waiting for it / That green light / I want it") This jaw-dropping comeback is some of Lorde's best work yet. Her upcoming album "Melodrama" will paint pictures of the moment between the two years in transition from being a teenager to an adult, and this first look couldn't have been any better. I'm excited to see what comes next.
On March 9, Lorde unveiled a new piece from Melodrama entitled "Liability." "Liability" was a shock.  Even Lorde's most dramatic and introspective lyrics on her debut album were layered with thumping drums and sparkling synths. But this fresh masterpiece is stunningly raw. Every strum on the guitar, every pitch that rings from the piano keys and every note sung by Lorde is audible. She has never been more exposed. The production of the song and the heavy vulnerability in her voice, is what makes it so beautiful. It resonates with listeners and leaves your heart aching as she sings, "You're a little much for me / You're a liability / You're a little much for me."
At the end of the song she says " you're all gonna watch me disappear into the sun" it seem like a reference to the end of old movies where the character rides into the sunset. Maybe after all the hurt she she still hopes for a happy ending.
After a four year intermission, some fans felt entitled to a Pure Heroine part two, but that's just not realistic. Artists should be given room to grow, and Lorde's new music holds so much promise. It was skillfully crafted and stunningly refreshing and therefore deserves an A+.