Allen Soccer Makes Playoff Run
The 2016-2017 boys soccer regular season has reached its end, and while the playoff season is still young, the Eagles have already left their mark. The team finished the regular season with an 11-5-7 record, an improvement from the team's 6-9-5 record last year, and they have won their first 2017 playoff game against Marcus 3-0.
Under first-year coach Kim Fullerton, this Eagles team has shown that they are more than capable of establishing an all around dominance against their opponents that has worked in their favor throughout the year. It showed in Friday's game against Marcus.
"We knew going into the game that it wasn't going to be easy and the only way we were going to win was if we played with confidence and worked hard," junior defensive midfielder Fernando Ramirez said. "But before the game began, everyone was locked in and focused so I think that played a huge role on how we performed."
Allen came into the game as the underdog. Marcus was ranked sixth in the state and had the better record coming into the game, but that proved to be a misleading statistic as Allen did not step down from the challenge and emerged victorious against the Marauders.
"Marcus has a tendency to play the long ball, but we prepared all week on it and it really helped us in shutting out Marcus," junior striker Jack Grimes said.
A crucial victory in the first game of the playoffs is a huge confidence boost to the team, and they hope to continue performances similar to Friday's throughout the remainder of these playoffs.
Coach Fullerton mentioned earlier in the year that he was hopeful that "[the team] can challenge for the district title," and with the level that the team is playing at currently, this goal is by all means in sight.
The Eagles return to play on Saturday against Nimitz High School, which happens to be the team that Fullerton had previously coached. Fullerton led the Nimitz team to four straight playoff appearances, so there will definitely be incentive for both teams to win.
"We have practiced hard all week and I expect nothing but the same result we got when we played [Nimitz] in the pre-season," Grimes said.
Nimitz and Allen have met before earlier this year in a scrimmage, and Allen won by a score of 5-1. The Eagles will face off with Nimitz on April 1st at the Nimitz High School.
About the Writer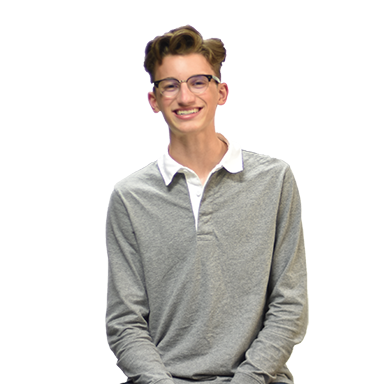 Tate Peterson, Photo editor
Senior Tate Peterson likes photography but will not identify as a photographer, likes fashion and loves his Spotify playlists. He plans on going to school...