Review: "Divide"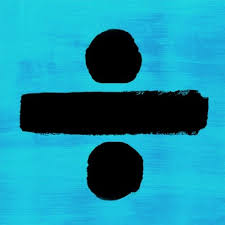 Hang on for a minute...we're trying to find some more stories you might like.
Unlike many of Ed Sheeran's previous albums, "Divide" is a compilation of exotic, unique and unusual beats put together with one similarity—they don't have any. Although "Divide" doesn't make much sense as a whole, Sheeran's new music is a great upbeat release for spring. He's back and better than ever.
I'll be honest—Sheeran is never someone I've swooned over. Yeah, "Thinking Out Loud" was gorgeous and "Don't" was pretty fun to learn the lyrics to, but the rest of his discography is so similar and monotone. "Divide" takes Sheeran's best and makes an entire album of it, expressing every emotion along the way.
Starting with "Eraser," Sheeran takes on his rap-like presence once again, introducing his previous listeners to something kind of familiar but refreshingly different. If you've heard "Shape of You," you know it's catchy. I am pleased to say that "Divide" upholds that standard. From "Galway Girl" to "Barcelona," Sheeran explores different cultures and captures them effortlessly in his music. The songs sound like the ideal summer: exploring new cities, trying new foods, relishing in the sun and deep blue water of the ocean.
Sheeran's growth doesn't stop with his instrumentation; his vocals skyrocket. "Dive" is amazing. Sheeran belts his soul out, and you can feel it. I think this song may well be a Horcrux.
But, of course, it's not an Ed Sheeran album without a love song that makes single girls pick out their wedding dress. "Divide" blessed us with three. "How Would You Feel," "Perfect" and "Hearts don't break around here" are all uniquely moving. This year's weddings won't have that one Ed Sheeran song–they will have one of three. "You're welcome." – Ed Sheeran, probably.
"Divide" isn't perfect. There are some songs that can get old and rather annoying, but the proportion of great to eh is only getting better. Sheeran has caught my attention and retained it–throughout a cross-country roadtrip too.
Sheeran also breaks our hearts, in every way possible. "Castle on the Hill" recounts the days of swordfights and princess dresses, to new licenses and first kisses, to everything from "work[ing] down by the coast" to "hav[ing] two kids and liv[ing] alone." Sheeran's nostalgia makes you smile and then sit back in shock. "Happier" tells the story of a difficult love that ended. "New Man" is a bitter, spiteful representation of a love unrequited, amounting to a wish outside a window. But wait, there's more! If none of those broke your heart, feel free to listen to "Supermarket Flowers." It had me crying.
"Divide" is beautiful, jaunty and poignant in all the right ways. I've never been more thankful for third-grade math. A-

About the Writer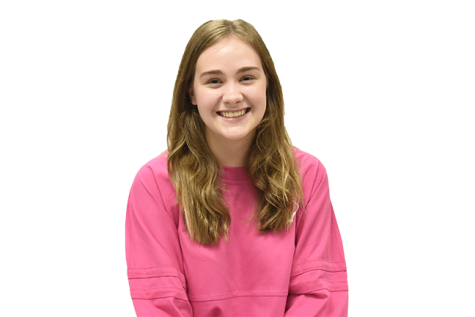 Bryn Chambers, Sr. managing editor
Senior Bryn Chambers loves cats, her trombone and the Wizarding World of Harry Potter.