Briefly speaking – week of 3/13
Global
Syria fired anti-aircraft missiles Friday at Israeli jets that were returning to base after bombing areas of central Syria. An Israeli military spokesman said the jets had already returned to Israeli airspace when Syria fired the missiles.
German Chancellor Angela Merkel visited President Trump at the White House Friday where they met in the Oval Office and held a joint press conference. Merkel and Trump have clashed on issues such as trade and refugees in the past, with both openly criticizing each other's policies.
National
President Trump submitted his initial budget proposal entitled "America First: A Budget Blueprint to Make America Great Again" to Congress Thursday, which totaled $1.15 trillion. His proposal includes a 9 percent increase in defense spending and a 7 percent increase in Homeland Security spending, as well as a 31 percent decrease in spending on the Environmental Protection Agency (EPA) and cuts in other departments. Although the proposed budget will not take effect until the beginning of the new fiscal year Oct. 1, the president and Congress must reach an agreement by the end of April to avoid partial government shutdown.
Winter Storm Stella struck the East Coast this week, resulting in three to five feet of snow in parts of New York and Pennsylvania. The storm damaged houses, trapped residents in their homes and caused avalanches from piling snow. The snowfall has set the record of second-heaviest storm in Burlington, Vermont, with a total of 30.4 inches.
Local
Distribution of graduation announcements will take place Thursday, March 23 from 11:00 a.m to 1:15 p.m. in the Upper Mezzanine of the gym. Caps and gowns will not be delivered until May.
Remembrance Week will take place April 3-7 to honor students and staff that have passed away. Each day will have a theme such as Safe Driving Day (Monday) and the Importance of Organ Donation (Tuesday). The week will end with a Bone Marrow Drive in honor of sophomore Jack Armentrout.
About the Writer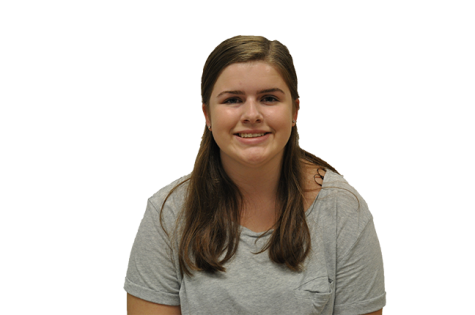 Megan Shankle, Editor-in-chief
Senior Megan Shankle loves superheroes, procedural crime dramas and bookstores. She plans to study English at the University of Texas at Austin when she...