Artists of Allen: Sarah Stevens
Hang on for a minute...we're trying to find some more stories you might like.
How did you get into photography?
I had loved taking pictures when I was young, and when I learned there was a photography program in high school, I really wanted to do it. Taking a photography class helped me improve a lot and really got me into photography.
What programs are you apart of that involve photography and how has that helped develop your skill level?
I'm a part of the commercial photography program and on the yearbook staff. We can enter contests and go to a convention every year, and I've gained a lot of skill from that. Also, the more I go out and shoot, the more my photography improves.
Are there any certain people that inspire you to do photography?
The people that inspire me at the moment are my friends who ask for me to take their picture. It's such a good feeling when people compliment my pictures, and I feel especially flattered when they ask me for portraits.
What are your favorite subjects to shoot?
My favorite subjects to shoot are definitely people and places. I love to travel, and when I do, I always have my camera.
What would have to be your favorite part about photography?
My favorite part about photography is how creative you can be. There's so many different types of photography, and it's all so interesting, I really like how you can try out every type to find your favorite.

About the Writer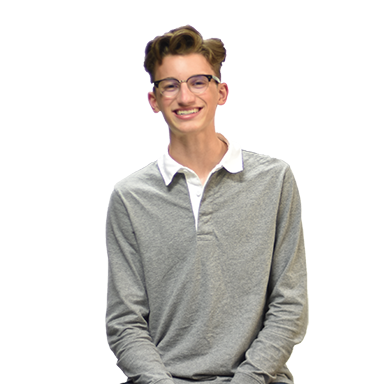 Tate Peterson, Photo editor
Senior Tate Peterson likes photography but will not identify as a photographer, likes fashion and loves his Spotify playlists. He plans on going to school...