Briefly speaking — week of 2/13
Global
Former British Prime Minister Tony Blair has started a campaign meant to persuade the United Kingdom to reconsider their decision to leave the European Union, claiming that citizens deserved to know the terms of Brexit when they voted on it. The referendum took place June 23, 2016, and has been causing problems in the United Kingdom ever since.
The half-brother of North Korean ruler Kim Jong-un, Kim Jong-nam, was murdered Monday in a Malaysian airport by two women who attacked him and administered a lethal dose of poison. One of the attackers, Siti Aisyah, was tricked into the attack, believing that it was a prank for reality TV.
National
Scott Pruitt was confirmed Friday by the Senate to lead the Environmental Protection Agency. The vote was 52-46, with two Democrats supporting Pruitt and one Republican, Susan Collins, voting against him. Pruitt repeatedly sued the EPA during the Obama administration for attempting to regulate pollution.
In a press conference at the White House Thursday, President Trump claimed that he will issue a new executive order on immigration in the next week. The contents of the order are unknown, but it is likely that more vetting measures for travellers to the U.S. will be introduced. The U.S. Court of Appeals for the Ninth Circuit agreed to postpone judgment of Trump's first executive order until after the new order is signed.
Local
The Allen ISD 2017-2018 academic school year calendar was approved by the Board of Trustees Feb. 13. State policy now dictates that the time spent in school be recorded in instructional minutes (75,600 minutes) rather than days, meaning that the starting and ending times of several schools have been changed. Click here to view the calendar.
The Allen ISD Secondary Student Juried Art Competition will take place from 6-8 p.m. Friday in the second floor gallery of the Performing Arts Center.
About the Writer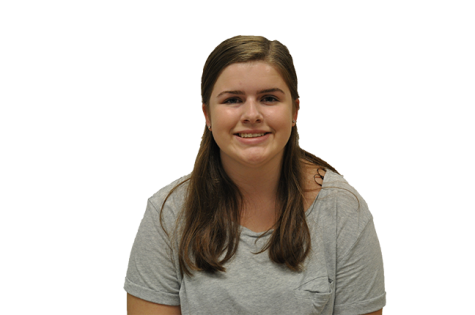 Megan Shankle, Editor-in-chief
Senior Megan Shankle loves superheroes, procedural crime dramas and bookstores. She plans to study English at the University of Texas at Austin when she...