Catching Up with the Pros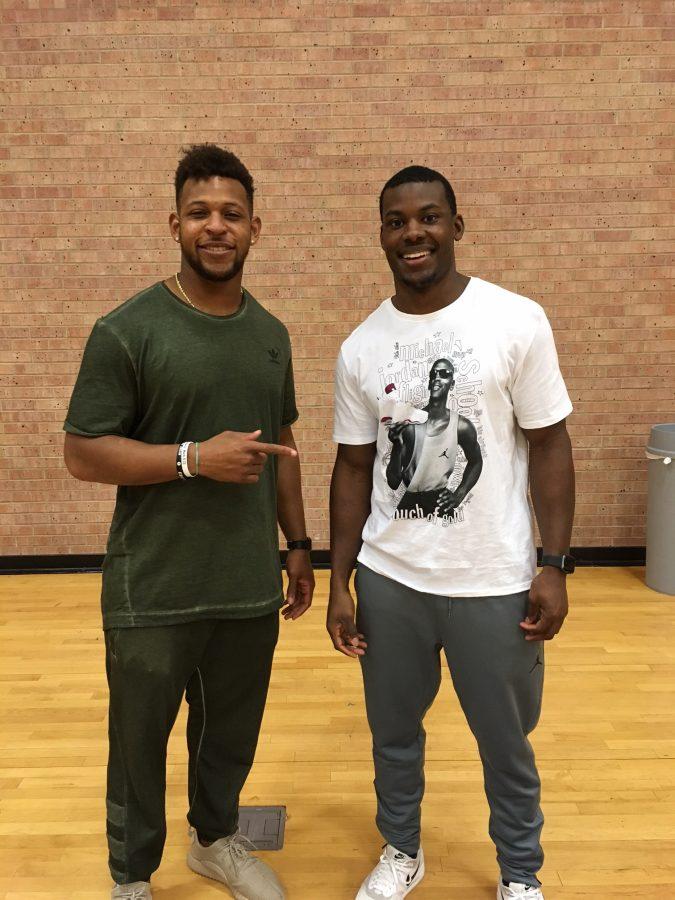 The Eagle Angle caught up with two Allen alumni currently playing in the National Football League in order to talk about life in the pros and the pair's fondest football memories.
Steven Terrell, safety for the Seattle Seahawks
How does it feel to be playing in the NFL?
It's a dream come true. I always tell people 'think about everything you dream of, and it's even more than that.' It's really cool.
Do you ever get kind of starstruck or anything?
So we played New England in New England, and you look around the stadium and see all the banners, and then when Tom Brady came out it was kind of crazy. Like 'man, this dude is the greatest quarterback of all time and I'm about to play this guy.' I was pretty star struck playing against them, both in the Super Bowl and this year.
How is the team chemistry in the locker room and on the field?
We have a really close-knit team in Seattle. It kind of reminds me of in college, the atmosphere and how close everybody is. We do a lot of stuff off the field. It's different because everyone has families and stuff, but I'm cool with all the players' kids. It's like a family environment, I love it.
Some of the numbers on a jersey are very specific for a player, very sentimental. Do you have a sentimental number?
21 was my number in high school and college. I didn't really have a reason for it, it was just my favorite number. My freshman year in college I had 23, so when I got asked to change numbers in Seattle I went to 23, like starting over. So it's kind of special.
What is the biggest thing you miss from your time at A&M?
The biggest thing I miss is the campus. Just walking around campus, messing around. I don't really miss school, but I miss in-between classes talking to people on campus, and I miss that college atmosphere.
Throughout high school, college and the NFL, which has been your favorite playing experience?
High school, because we won state [in 2008]. We worked so hard to win state, and it had never been done before [at Allen], so that was really cool. I also got to play in the Super Bowl, and that was really cool. But high school, winning state, that was everything for me.
A lot of athletes, when they go to college and go to the pros, they kind of leave their old town behind. You're still here, Allen's obviously a big part of your life still, why is that?
I love Allen. I want to buy a house here soon. I'm probably never going to leave, so I hope people get used to me being around here. It just meant so much to me growing up here. I never moved, my parents' house is the only house I ever lived in. It's just home for me, and it always will be. Just having so many staff members and teachers still here, that's a big plus. I can come back and talk to them whenever. That's why I love Allen. I'm never going to leave.
Jonathan Williams, running back for the Buffalo Bills
What has the competition been like for your position in the League?
It's definitely tough. You're playing with the best in the whole country. You're playing with guys who are six, seven, maybe eight years older than you, so that's really tough competition, but that's where you've really got to find the small things that separate you.
Having just completed your rookie season, how do you think you've changed throughout this year?
Just the way I prepare. Preparation is key. Eating right, watching film. It's a job now. It's not something that you do on the side or something you do for fun, it's a job, it's your way of living. You definitely have to take it more serious and prepare the right way.
What thing do you miss the most from your time at Arkansas?
I miss our fans at Arkansas, and just my friends, my teammates. When you go to the NFL it's a lot different, you've got a big age-group. There are guys that are in their mid-30s while I'm just 23 years old. In college and high school, you're with people who are your peers, they're the same age, and that's what I miss the most.
Do you have a sentimental-type number that you've had throughout your football career?
Actually two numbers. I was number 32 in little league when I first started playing, and then in middle school, seventh grade, I switched to number five because Reggie Bush is my favorite player. I went to college and I wasn't able to get five, so I got 32 again. So five and 32 are my two numbers.
A lot of athletes leave their hometown and never look back, but you're obviously still here. Why has Allen still been a part of your life?
Allen's a great place. Great facilities, great coaches, it's family. You never leave family, so that's why I always come back, talk to Coach Walker and Coach Gambill and all the coaches. I love this area, I love the feeling of when I come back to the school, so I'll always come back.
About the Writer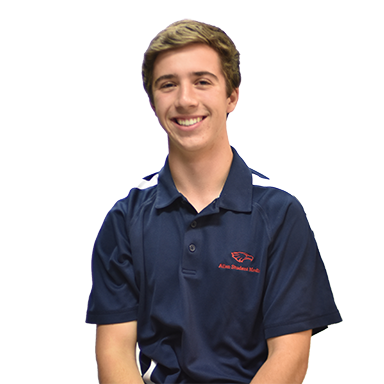 Parker Primrose, Sports editor
Senior Parker Primrose is a huge Denver Broncos fan, has a golden retriever for a brother and loves the movie Forrest Gump. Primrose plans to attend [insert...