Briefly speaking — week of 2/6
Global
The city of Falluja, Iraq seems at risk of being recaptured by the Islamic State after Iraqi forces took the city from them in May 2016. Both American and Iraqi security officials worry that the Shiite government can't rebuild the Sunni city, and the residents might again sympathize with the Islamic State.
On Thursday, a Kenyan judge struck down the government's plan to close Dadaab, which is the world's largest refugee camp. The judge said that the plan was "illegal," "discriminatory" and it wouldn't be possible to relocate a quarter million Somali refugees. The Kenyan government said that the camp housed many terrorists, although there isn't clear evidence that says the refugees are central to Kenya's terrorism problem. Most of the refugees are from Somalia, who are afraid to return to their home country, and both human rights groups and the United Nations have said that closing the camp would be against international laws.
National
A federal appeals panel unanimously rejected President Donald Trump's travel ban, which banned travelers from seven Muslim majority countries, Thursday. The three judges said that there was no evidence that anyone from the seven banned countries — Iran, Iraq, Libya, Somalia, Sudan, Syria and Yemen — had committed acts of terrorism. After the ruling, Trump responded on Twitter saying, "SEE YOU IN COURT, THE SECURITY OF OUR NATION IS AT STAKE!"
A Queens museum shut down Shia LaBeouf's online art installation after saying that the exhibit was a "serious and ongoing public safety hazard." The exhibit, "He Will Not Divide Us," was a protest against President Trump, and since Jan. 20, it has been the site of multiple violent confrontations, including one LaBeouf assaulting a white supremacist and another when he was arrested and led away from the exhibit by police officers.
Local
Registration for AP exams  opened Jan. 30 and will close Feb. 24. Each exam costs $97, but students who qualify for free or reduced lunch will only have to pay $25. Furthermore, any students who might need a payment plan for their exams should see Advanced Academics Coordinator Shelly Holmes in A137; however, those students should register for their exams and choose the "pay later" option.
The Allen Eagle Run will take place on Saturday, Feb. 25, and the Eagle Run Committee is looking for adults and middle and high school student volunteers for activities before the event and during the race. To sign up for a position, students should go to the run's sign up form online.
About the Writer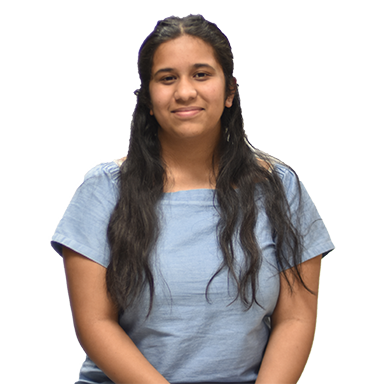 Divya Jagadeesh, Editor-in-chief
Senior Divya Jagadeesh likes patterned socks, The Lumineers' album "Cleopatra" and almost any kind of podcast. She plans to study English and be at the...