Briefly speaking — week of 1/30
Global
A French soldier shot a knife-wielding man who attempted to attack security outside of the Louvre Museum on Friday. The attacker was armed with a machete and was carrying two briefcases; he started attacking upon refusal of entry into the museum.
Israeli Prime Minister Benjamin Netanyahu announced plans for new settlements in West Bank and East Jerusalem Feb. 1 in conjunction with their advancement of 3,000 homes in other settlements. The Trump Administration called for halts on construction but have not made any indications if they will continue the Obama's Administration's policy that the settlements obstruct peace.
National
President Donald Trump signed an executive order on Friday that will ease regulations on Wall Street following the 2008 financial crisis. This is a step toward fulfilling Trump's campaign promise to dismantle Dodd-Frank, a financial overhaul legislation from 2010.
Kellyanne Conway, counselor to the president, defended President Donald Trump's travel ban in an interview with MSNBC's Chris Matthews on Thursday. In her argument, she erroneously referenced Iraqi refugee involvement in "the Bowling Green massacre," which did not in fact occur.
Local
PALs' annual "Puttin' on the Hits" talent show will take place at 7 p.m. Friday in the PAC. Tickets are $8 at the door.
A meeting for those interested in trying out to be a cheerleader or mascot for the 2017-2018 school year will be held Feb. 8 and Feb. 9 at 7 p.m. in the Black Box. Both the student and a parent must attend one of the meetings. Try out materials are due by 4 p.m. Feb. 17 to the Fine Arts Office (J206).
About the Writer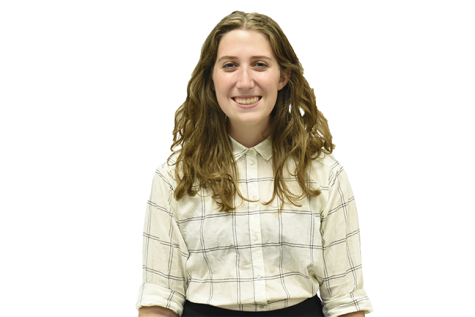 Sara Schleede, Editor-in-chief
Sara Schleede is a senior who enjoys podcasts, sweater tights and visiting museums. She plans to study print and digital journalism in college and then...