One Hour at a Time
Hang on for a minute...we're trying to find some more stories you might like.
In an age of increasingly crammed schedules and an overload of opportunities, time seems harder to come by than ever before. But in the span of just six months, Allen High School students were able to contribute over two years worth of service hours to their community through various clubs and organizations, leaving a clear impact on the people and world that surrounds them.
"[Student volunteers] definitely make an impact," Allen Community Outreach volunteer director Janis Christie said. "We would not be able to provide the services that we do without our volunteers. Not only do they volunteer, but they do food drives, which really impacts our food pantry. We have about 400 families that shop every month at our food pantry, where everything is free."
In the first semester of this school year alone, AHS clubs reported that members completed a combined 23,410 service hours, which is equivalent to 975 days or a little over two and a half years. That's the same amount of time it takes to get an associate's degree from a community college. However, National Honor Society sponsor Kathy Vondracek says that the amount of time spent serving is not nearly as important as the lessons students can gain from being active in their community.  
"It's important for students to learn to give back," Vondracek said. "I think if they're involved in the community they might see someone that they didn't know was in need, or they can see the actual result of their hours and how it impacts the community."
For students like junior Lane McGuire, service hours not only help serve others but also are rewarding to those serving. As a member of Peer Assistance & Leadership (PALs), McGuire is able to interact with and mentor different kids of all ages.
"[Service hours] show that we're really here to help our community," McGuire said. "It's awesome being able to help tutor some of the kids who need it or help students become more comfortable in their surroundings because they really appreciate it, so you feel really good about it."  
Serving the community also provides students with greater perspective on their own lives according to junior and Key Club treasurer Meghana Nadella. She says that by getting out in the community and serving, students can gain a greater appreciation for the blessings they have in their own lives.
"A lot of times we take what we have for granted," Nadella said. "To see people who are in worse situations than us, it opens our eyes and shows us that we should help those around us who aren't as lucky or as fortunate as we are."
Helping the community also provides students with the opportunity to explore potential career paths and discover their interests. Junior Shannon Mere is interested in becoming a special education teacher, which she pursues through her involvement in Best Buddies.
"Best Buddies is an organization where special needs kids at school are paired up with a student to be friends," Mere said. "It's fun to get to know the kids and just be able to hang out with them and be their friend, and it gives those who volunteer a well-rounded feel of how to help out in your community and be involved."
Community service has a huge impact on all who are involved, and as clubs such as Key Club and NHS reach record membership, leaders such as Nadella say that the role of students in the community will only continue to grow.
"It's amazing to see how people are starting to realize how important community service is and how people are starting to take action in the world around them," Nadella said.

About the Writer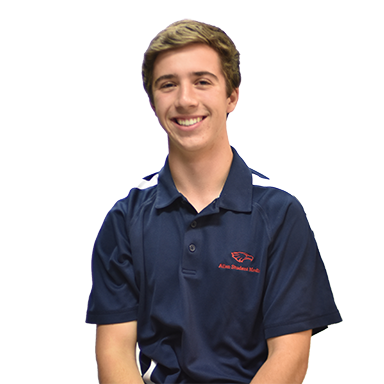 Parker Primrose, Sports editor
Senior Parker Primrose is a huge Denver Broncos fan, has a golden retriever for a brother and loves the movie Forrest Gump. Primrose plans to attend [insert...