The new man in town
Allen welcomes new superintendent
Nov. 4, 2016. The phone is ringing. You pick it up, and on the other end is the announcement you've been hoping for: you got the job.
Nov. 28, 2016. You scrawl your signature on the bottom of the contract that formalizes your new position.
Dec. 20, 2016. It's your last time walking into the workplace you've poured your heart into for the past 10 years.
Dec. 21, 2016. You move your boxes into a new house in a new town with a population almost nine times greater than your former home.
Jan. 2, 2017. You walk into a new office and sit down at a shiny wooden desk, a name plaque sitting on the edge labeling it as your own. You're the new superintendent of Allen ISD.
"I look forward to being superintendent here for a long period of time and moving forward with the community and school district and making sure that the best opportunities are available for our students," Dr. Scott Niven said.
Under the new superintendent, the school board plans to offer more career technical education (CTE) courses for its students and partner with Collin College for a wider variety of academic opportunities. Before coming to Allen, Niven was recognized for his partnerships with postsecondary institutions during his time as the superintendent of Red Oak ISD.
Niven collaborated with Texas State Technical College and expanded the number of available dual-credit hours in Red Oak ISD from six to 160. Now in Allen, he will attempt make similar changes. He met with the president of Collin College during his first week on the job.
"We want to make sure we manage our growth adequately, and we want to strengthen our programs while we manage the growth," Niven said.
In addition, his previous position in Red Oak focused on crisis management; the district was hit by tornadoes at the end of 2015 that completely ravaged one of their elementary schools. In Allen, however, Niven's focus is to improve upon the growth that began under former superintendent Dr. Lance Hindt.
"Sometimes when you come into a school district there are major issues that you have to address right off the bat, but Allen is in really good shape," Niven said. "There's been really good leadership in the past, and currently there's good leadership, so now it's just us finding that next level for our students."
Community voters approved a $272 million bond on Nov. 3, 2015, that will fund the construction of a new Science, Technology, Engineering, Art and Math (STEAM) Center and renovations on existing buildings.
"We passed a large bond and we have a lot of buildings being built," school board president Louise Master said. "Obviously we don't want that to be our focus. We want curriculum and all the opportunities for our students to be the focus, so that's what I think we're most excited about."
While Allen is much larger than the 5,800-student town where he previously resided, Niven said that Allen has a similarly tight-knit community that he is excited to engage with.
"He wants to be involved and wants to get to know people, and that's the kind of leader we want: someone who's going to be on our campuses and know our principals and know our teachers," Master said.
Niven distinguished himself from his 33 fellow applicants with his tenacious attitude and the personal elements featured in his application, according to Master. He included photos of his former team in Red Oak taking part in bonding activities such as bungee jumping and wrestling alligators.
"[He] stood out to us as a fun guy but also someone who is very involved with his board and [who had] also done some amazing things in his district," Master said.
Niven credits his managerial success to his emphasis on teamwork.
"My leadership style is innovative and collaborative," Niven said. "[I focus on] getting people on board with the vision of the district and helping them and working together in collaboration with the stakeholders to develop [that] vision."
That vision is to work on strategic planning and increase student success after graduation. According to Master, Niven is the ideal person to pioneer the district in that direction.
"He's going to be very innovative," Master said. "He's very driven, and he's going to elevate us to another level."
About the Writer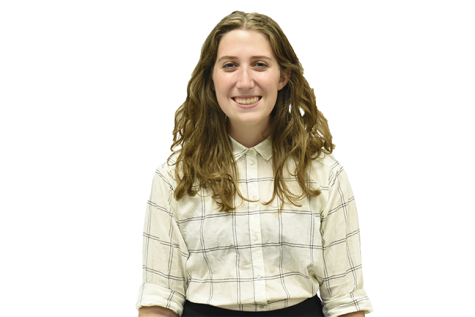 Sara Schleede, Editor-in-chief
Sara Schleede is a senior who enjoys podcasts, sweater tights and visiting museums. She plans to study print and digital journalism in college and then...