Briefly Speaking — week of 1/23
Global
In southern Chile, more than 90 fires have burned through 180,000 hectares of land in one of the country's worst wildfires in recent history. Chilean President Michelle Bachelet declared a state of emergency last week, and Peru, the United States, France and Mexico have sent help, including a supertanker from Colorado that can carry 73,000 liters of water to extinguish the fires.
The bill to officially begin the United Kingdom's separation from the European Union was presented to British Parliament on Jan. 26. Prime Minister Theresa May planned to use Article 50 of the Lisbon Treaty, which would begin the country's exit, until the British Supreme Court ruled on Jan. 24 that Parliament must vote to approve the exit. If the bill is passed, May will have the power to trigger Article 50, which she plans to do by March.
National
In his first week in office, President Donald Trump signed four executive orders. On Jan. 20, he signed an order that would loosen regulations on the Affordable Care Act to minimize the financial burden. He signed a second order on Jan. 24 that would make environmental impact reports sent in quicker, which would expedite certain infrastructure projects. Trump signed the last two orders on Jan. 26: one directing to begin building a wall on the U.S-Mexico border, and the other reducing the number of undocumented immigrants by increased deportations and stopping funding from "sanctuary cities."
Six journalists were charged with felony rioting after being arrested during protests during President Donald Trump's inauguration in Washington, D.C., on Jan. 20. The journalists were among 230 detainees from the anti-Trump protests that day. Evan Engel, Alexander Rubinstein, Jack Keller, Matthew Hopard, Aaron Cantu and Shay Horse's charges have been denounced by press freedom organizations, and they've all said they weren't part of the violence.   
Local
The Frisco Allen Texas Area Alumnae Panhellenic (FATAAP) will be having a recruitment forum on Tuesday, Feb. 21. FATAAP is a conference whose mission is to further Greek life in the north Texas area. The meeting will be at Creekwood United Methodist Church and will begin at 6:30 p.m.
The ninth annual Allen ISD Eagle Run will be held by the Foundation for Allen Schools on Feb. 25. There will be a 5K and a one-mile run, with the fun run starting at 8 a.m. and the 5K at 8:30 a.m. The start and finish, along with all activities will be held at the Eagle Stadium, and a portion of the proceeds will go school campuses and PTAs.
About the Writer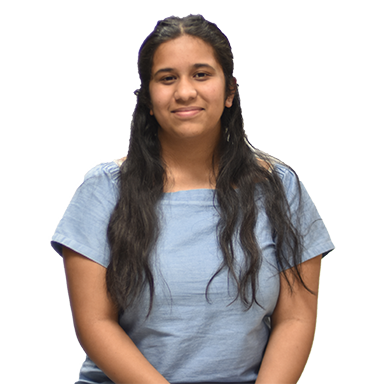 Divya Jagadeesh, Editor-in-chief
Senior Divya Jagadeesh likes patterned socks, The Lumineers' album "Cleopatra" and almost any kind of podcast. She plans to study English and be at the...