Redemption Season
Hang on for a minute...we're trying to find some more stories you might like.
Redemption is all that matters to the Allen girl's varsity soccer team. Last year, the team included some of the best talent Allen soccer had ever seen, starting six seniors, three juniors and two sophomores, all committed to Division One schools to play ball at the college level. They were ranked as one of the top ten teams in the state and were predicted to make it far in the playoffs as they continued to dominate district play. The team racked up a whopping total of 29 points, surpassing the competition by six points. After comfortably winning the 6-6A district trophy, they entered rounds one and two of playoffs confident, trumping 2015 state champions Coppell as well as Keller Central.
Unfortunately, although the Lady Eagles beat Flower Mound 3-0 in district play, unfair calls by the officials and a player ejection led to the star squad losing in a crushing 2-0 defeat in round three of playoffs.
The heart-wrenching loss is still a sensitive topic in the hearts of the remaining players, but it is one to learn from as well. Head coach Kevin Albury has rewatched the game's recording many times and has made several adjustments to the new squad in order to ensure its success in the 2017 season.
After falling to Hockaday 2-1 in their first scrimmage while getting more comfortable with one another, the Lady Eagles are on a five game win streak with redeeming wins against last year's 6A state champions, Flower Mound, and previous 5A state champions, Frisco Centennial.
The team, although having lost seven starting seniors, has gained over 12 new talented sophomores and juniors who have seemed to bring much success and promise to the squad. The team has two more scrimmages against Hebron, 2014's 6A state champions, and Ursuline, state champions in the private school league for 25 out of the last 26 years.
The team will continue to chase a state championship title through district play, which began Tuesday, Jan. 24th with a tie against Mckinney Boyd. The team will go on to play Plano West this Friday, Jan. 27th at Clark Stadium.
About the Writer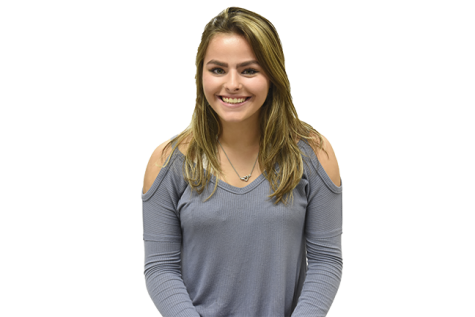 Astrid Souto, Staff writer
Senior Astrid Souto loves soccer, raw cookie dough and the Vampire Diaries. She plans to study Journalism and play soccer at Texas Christian University...