Review: 'Rogue One'
Hang on for a minute...we're trying to find some more stories you might like.
"Star Wars" has been a whirlwind over the past few years. With the buzz leading up to "The Force Awakens" breathing new life into the franchise in 2015, and the subsequent revival of the space opera mania following its release, fans are craving more. And while we may not be hearing from the seventh movie's heroes until December 2017, Disney threw fans a bone with "Rogue One: A Star Wars Story."
Despite accusations from diehard fans on "Rogue One" being a cash-grab or fanfiction come to life, the prequel offers an intriguing story and blows some dust off of the now archaic "Episode IV: A New Hope." We're given two brand new characters in the form of Jyn Erso (Felicity Jones) and Cassion Andor (Diego Luna), along with a charming cast of support, including the wise, blind Chirrut Îmwe (Donnie Yen) and the sarcastic, former Imperial droid K-2SO (Alan Tudyk). And then, the movie instantly rips them apart with a pessimistic blade of a narrative. The film provides calculated and insightful storytelling of the events leading up to Princess Leia's legendary holographic message to Obi Wan Kenobi, "You're my only hope."
The primary criticism this movie seems to garner is that it diverges from the typical "Star Wars" banter. There aren't as many witty one-liners or high-brow quirks to "Rogue One" as viewers have observed in previous writing. But it doesn't bring down the quality of the movie. One thing shines through on this project: it wasn't meant to follow the "Star Wars" formula in the way its sibling "The Force Awakens" did. The events leading up to our dashing hero Luke Skywalker's rise to his savior status wasn't as rosy or picturesque as his own adventures. The writers wrote it well, the actors play it well and the movie tells it well. The plot, characters and overall tone of the movie was a lot darker and a lot grittier—and that's perfectly fine.
I'm not going to spoil how the movie ends. It's too good of an ending to give up in a review. But as mentioned, fans should know that "Rogue One" is a direct predecessor to "A New Hope," AKA the first "Star Wars" film. And the movie ties this in seamlessly, almost effortlessly. So well, in fact, I'm not sure I believe it was written almost four decades later. I also don't believe Carrie Fisher's short CGI cameo at the end was CGI. She looked way too real, as if this was planned from the start. I'm on to you, Disney/Lucasfilms. If that's even your real name.
Now, the one place where this movie falters is pacing. The story, overall, leaves a lasting impression walking out of the theater. But it takes a solid 20 or 30 minutes for it to pick up.
But overall, "Rogue One" is deserving of a solid B+. There were a few lulls, and it didn't live up to the previous "Star Wars" classics, but it's worth considering it probably wasn't meant to. It was meant to take place in the same universe, but if you keep doing the same thing over and over, it gets tiring. There was a slight risk associated with the production of this movie, and it panned out well in a way that did anything but tarnish George Lucas' legacy.
Rest in peace, Carrie Fisher. May the Force be with you, forever and always.

About the Writer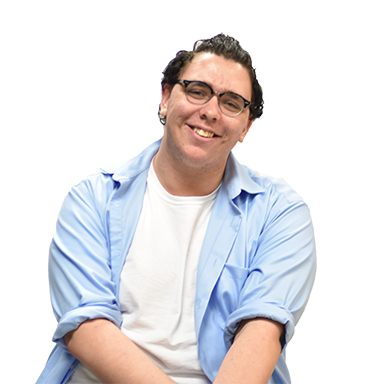 Felix Kalvesmaki, Editor-in-chief
Senior Felix Kalvesmaki likes mangoes, true crime and the band Bleachers. He plans on going to NYU to study journalism and music production.