Basketball Q & A with Point Guard Jerritt Dixon
Hang on for a minute...we're trying to find some more stories you might like.
Q: "With the basketball team being ranked No. 5 in the state this year, what are the expectations coming into the season?"
A: "Win state. Anything other than that is a bust."
Q: "You're a top 50 player in Texas, what does that mean to you?"
A: "It's an accomplishment, but I want to be a higher ranking."
Q: "With players like Olin Carter III and Jamuni McNeace going to play Division 1 basketball, what type of influence did they have on you?"
A: "They were a big influence on me, they set a good example for me when they were here."
Q: "Going through the Allen system your whole life, how has doing that helped you?"
A: "Being with Coach McCullough has disciplined me a lot and made me work hard and make me a better player all around."
Q: "Since you were on JV for only one year and didn't play on the freshman team, how was the immediate transition from middle school to high school level?"
A: "The speed is a lot faster, the people are a lot bigger. You have to be more sharp with everything."
Q: "With your dad being an AAU coach, how has he helped you?"
A:  "My dad is always pushing me to do better and making sure I'm in the gym."
Q: "What are some of your individual goals this year?"
A: "I want to be first team all-district, if not all-district Most Valuable Player, and win state for the first time in Allen and make history."
About the Writer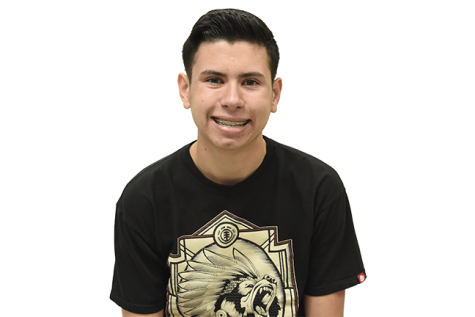 Braylon Fernandez, Staff writer
Junior Braylon Fernandez loves the Dallas Cowboys, Skittles and Mac-n-Cheese. He plans to study sports journalism at Oklahoma State University when he...