From Head Tomatoes
The Cafeteria's New Vegetarian Restaurant Is Open for Business
Many renovations welcomed students when they returned for the 2016-2017 school year, but the renovations to the cafeteria were far from finished. However, the extensive project to remodel and remake an old high school restaurant into a vegetarian option, Mark-it Fresh,  is almost complete.
Renovations include a brand new kitchen, restaurant theme, layout and menu.
"We had lots and lots of requests from students and parents for [vegetarian] options," Allen ISD Nutrition Manager Dorothy Thompson said.  
The restaurant will serve vegetarian and vegan options, many made to order on the restaurant's grill.
"Every day there will be a special," Thompson said. "One day there'll be a black bean burger, next different kinds of pastas, stir-frys, entrees like that."
Junior Carleigh  Acosta, a vegetarian, will finally be able to purchase meatless entrees for lunch.
"You can ask for some [options] without meat [like salads], but I think it'll be a lot easier and faster to have a vegetarian line where you can ask for something and go," Acosta said.
Mark-it Fresh is open, starting this week, and all students, regardless if they're vegetarian, vegan or neither, are encouraged to come and try the new menu.
"I'm honestly really excited for the restaurant to open, and to not have to wait in line with everyone else," Acosta said.
About the Writer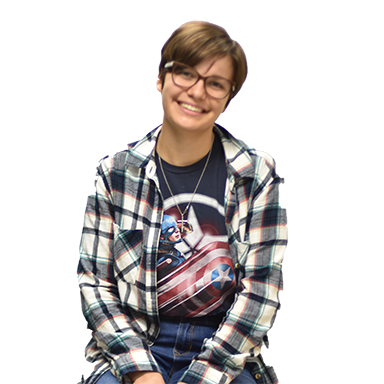 Julia Zaksek, Sr. managing editor
Senior Julia Zaksek enjoys iced coffee, long cardigans, realistic fiction and the company of her fellow editors. She plans on attending the University...