Humans of Allen: Lauren Gutknecht
"I looked down and realized it was a 100 dollar bill"
Hang on for a minute...we're trying to find some more stories you might like.
"When I was young I went to a private school, and in 3rd grade I discovered something amazing. I was out having fun with my friends during recess, and while I was on the monkey bars I noticed something in the wood chips. It caught my eye so I jumped down to look at it and that is when I realized it was a 100 dollar bill. So I took it to my teacher and they said if no one claimed it in the next week than it would return to me. Well, a week later they gave me the 100 dollar bill back, and being the private school girl that I was, I donated it to church.

About the Writer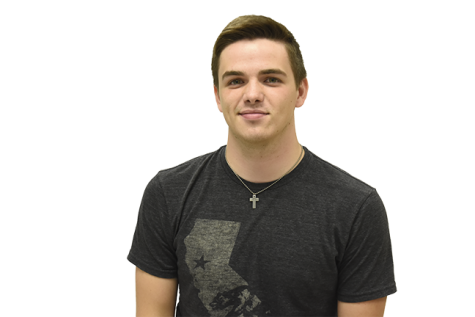 Jackson Stone, Sports editor
Senior Jackson Stone loves sports, Mizzou, taking photos and the show "Breaking Bad." He plans to go to Mizzou to study sports journalism when he graduates.